Improving curb appeal with outdoor space
Improving curb appeal with outdoor space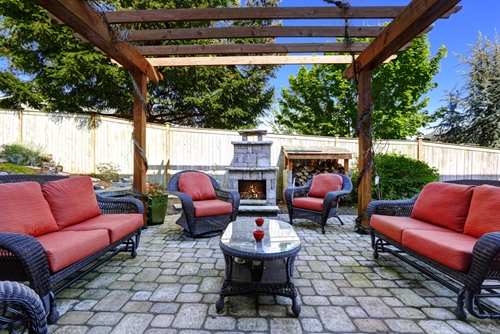 Whether you're a developer or a home owner who'd like to sell, improving a home's outdoor living space is a handy way to improve its curb appeal. If you do it right, you can sell the house even before the buyers step inside.
Show off entertainment space
Outdoor living spaces like patios and decks give people an idyllic spot in which to relax or entertain friends and family. When potential buyers visit a home, they often try to picture what life would be like there, so highlighting the ways they can enjoy the outdoor space will only help to drive up the price.
"A beautiful Trex deck is another comfortable, spacious part of the home."
Painting a picture of an outgoing, fun atmosphere where you can take advantage of the great outdoors is a novel way to show off the home. Plus, outdoor living spaces are the new living rooms, so a beautiful Trex deck is another comfortable, spacious part of the home.
Create boundaries
Using visual markers to identify where the property ends can also be useful to realtors and potential buyers. You can use lights, stone, pergolas or other visual cues to draw attention to the yard's boundaries. Jon Coile, chairman of MRIS told Realtor Mag, "The easiest way to do this is to lay a path that subtly transitions in the same places the yard does, at slight changes in elevation or where shaded areas transition to open sun."
For project inspiration, quality products and exceptional service that goes Beyond the Order®, Amerhart has everything you need. We inspire our friends and neighbors to design and build beautiful outdoor living areas. Check out our online catalogs for more information on our product lines.