Make Your Kitchen Renovation "Green"
Make Your Kitchen Renovation "Green"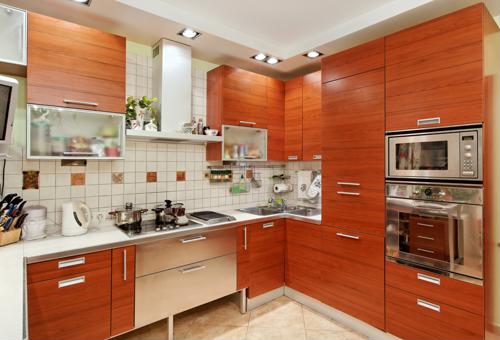 Kitchens do not last forever. While you may continue to use your dated and worn-down kitchen for years, there comes a time when it has to be redone. When undertaking a kitchen renovation, your main concerns are likely style, durability, and price. However, it also easier now more than ever to take environmental factors into account. You can easily make your renovation green and still keep it within your budget.
Consider sustainable cabinet options
Changing your kitchen cabinets can give the room an entirely different look, or a similar, yet refreshed style. If you want to redecorate or upgrade while also considering your environmental impact, talk with Amerhart today. We offer many green options, including Vintage Shiplap Paneling, as well as environmentally friendly particleboard and plywood.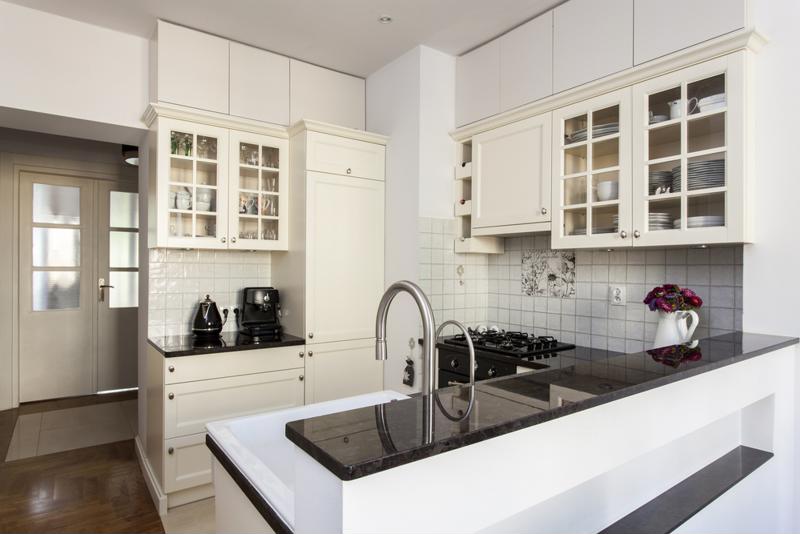 Kitchen cabinets do not need a heavy environmental footprint.
"Formica Corporation is environmentally responsible and offers formaldehyde-free adhesive."
Countertops do not have to be environmentally damaging
Your countertops do not have to incite guilt at the environmental damage they caused before coming to rest in your kitchen. There are many options that utilize recycled materials, non-toxic substances and minimal-impact manufacturing processes. Even if you cannot afford a modern eco-friendly option like Bio Glass or Eco, there are more traditional offerings that have improved their impact drastically in recent years. For instance, Formica Corporation is environmentally responsible and offers formaldehyde-free adhesive. No need to automatically look beyond Formica's laminate countertops, which offer you many durable styles in a range of prices.
Your appliances and lighting can save electricity
If you are concerned with upgrading to a green kitchen, then you need to put thought into the appliances and lighting you purchase. Luckily, advances in recent years give you a number of options. Many appliances are built to draw as little energy as possible, just look for the Energy Star label.
In terms of new lighting, you can look into LED. Even if you decide to keep your current light fixtures, there are LED alternatives for almost every size and intensity of light bulb now. As an alternative, installing a skylight or two in the kitchen can decrease your need for artificial light throughout the day.
Flooring can be green too
Depending on the extent of your kitchen renovations, you may need sub-flooring and flooring. This is another area in which you can go green. When it comes to sub-flooring, Amerhart offers a number of options that use eco-friendly production processes and are formaldehyde free. Linoleum, cork, wood, concrete, and Terrazzo are all great options.
Amerhart takes environmental issues seriously
Amerhart is a Forest Stewardship Council
certified distributor
. We offer numerous FSC chain and custody-certified products from a wide vendor network. If you are interested in a green kitchen or home renovation we can help supply you with the eco-friendly products you need to minimize your environmental impact.
To learn more about Amerhart's environmentally friendly options, contact us today.