More Americans seeing great value in home renovations
More Americans seeing great value in home renovations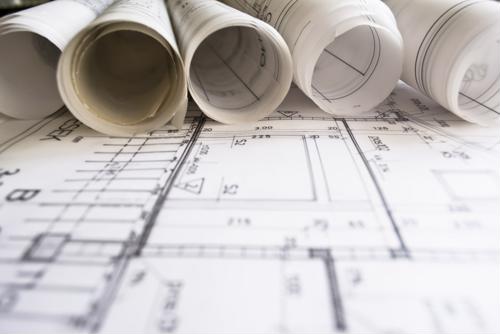 In recent years, more Americans have decided to stay in their homes for longer periods of time than they might have in the past. Recent analysis from ATTOM Data Solutions suggests that the average homeowner has now been in their home for nearly 8.25 years, a significant uptick from the roughly four-year average seen for most of the first 10 years since the turn of the century.
With that in mind, it should come as no surprise that those people are seeing their housing needs change even as they stay in one place, which means that they often turn to renovating their properties instead of getting into the market and trying to buy something that better suits their requirements, according to a recent survey from Zillow. In fact, if given the choice, more than 3 in 4 people said they would rather spend a large amount of money upgrading their current homes than putting a down payment on a new one.
Similarly, 83 percent of respondents said they love their current living situations and 63 percent have no intentions to sell any time soon, the report said. That, plus the current realities of the current housing market – which isn't exactly friendly to shoppers – seems to be fueling significant interest in renovating these days.
What does it mean for remodeling specialists?
Because of those market conditions, many contractors have likely seen their businesses grow quite busy in the past few years, according to data from Houzz. Over the past three years, 58 percent of homeowners have renovated at least one aspect of their properties, with a median spend of about $15,000. Interestingly, that includes newer homeowners as well as people who have been in their properties for a number of years.
In 2017, 31 percent of those who remodeled their properties focused on the kitchen, and that was particularly common among new buyers (40 percent), the survey found. Another 27 percent of all owners tackled the guest bathroom.
And while spending for such renovations are up 12 percent from where they were in 2015, that has come without more homeowners going above and beyond their own budgets, with over-spending up to 46 percent last year from 2015's 44 percent, the data showed. In all, 85 percent of jobs were paid with cash.
"Recent buyers and long-term homeowners alike are keen on investing in major projects. Kitchens and bathrooms continue to fuel spend, while exterior features and systems, such as home security and automation, are on the rise," said Nino Sitchinava, principal economist at Houzz.
What do people want?
Meanwhile, it seems that when contractors can provide their clients with a lot of customizable options, they are far more likely to be popular, according to an Ashton Woods poll. Indeed, about 3 in 4 owners said they would prefer to work with a contractor that will give them personalized aspects of a renovation.
Consequently, it's a good idea for contractors to make sure they are providing as many choices as possible to clients so that they can work together to come up with reasonable ideas that simultaneously stay true to what homeowners want while also helping them stay on budget.