More homeowners look to remodel
More homeowners look to remodel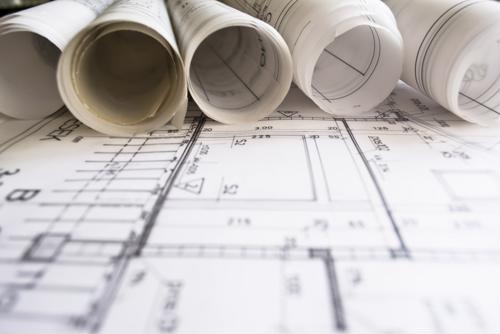 With the economy booming and property values rising, homeowners across the country find themselves at an interesting crossroads: should they attempt to buy a new home with more space or better amenities, or stay put and invest their additional income or growing equity into improving their current homes? Typically, because of the strength of the housing market and limited inventories, people tend to choose the latter.
Currently, 90% of homeowners say they intend to remodel at least one aspect of their properties at some point, according to a new poll from Trulia. That number ticked up from 84% in the same survey last year, and only about 1 in 6 people who plan to remodel within the next two years are doing so for the purpose of boosting property values before selling.
However, contractors should also note that more than 2 in 3 owners who do plan to sell within the next few years will renovate at least part of the home before selling, the report said.
What's the plan?
For most owners, remodeling is likely to be a relatively small effort, the survey found. Only 53% of respondents who intend to renovate will spend more than $5,000 to do so, and just 1 in 5 will spend more than $10,000. Trulia noted, however, that this might be a case where consumers don't actually know what a decent remodeling job costs, so it's incumbent upon contractors to work closely with clients to highlight what is and isn't feasible on specific budgets.
Interestingly, half of those polled said they want to remodel their kitchens, making it the most popular room of the house to improve. That came in just ahead of bathrooms, cited by 45%. A little more than 1 in 4 wanted to remodel either their bedroom or living room.
Home equity is fueling remodeling demand.
Tapping equity to do it
The good news for consumers who have owned their homes for a long time is that they have the option of dipping into the potentially large amounts of equity they've built up over the past several years to fund remodeling, and more are doing just that, according to data from CoreLogic. Over the course of 2018, consumers spent about $337 billion on remodels, the largest amount since the turn of the century and, almost assuredly, at any point in the history of the housing market.
Moreover, report author and CoreLogic chief economist Frank Nothaft noted that home equity has risen some $9 trillion nationwide since the lowest points of the Great Recession, with average owners gaining about $9,700 in property value over the course of 2018 alone. In busier markets, that number might be nearly three times higher. As such, it's little wonder the Joint Center for Housing Studies at Harvard projects remodeling and repair spending will increase another 5.1% throughout 2019.
Growing demand
The first quarter of 2019 was, admittedly, a bit slow for the remodeling sector when compared with the same period last year, but that hasn't dampened industry optimism for a stronger spring, according to the most recent Houzz Renovation Barometer. A tough winter, in terms of weather conditions, seems to be the most commonly cited culprit, but when those fears melt away this spring, optimism is on the rise over both a quarterly and annual basis.
"The business outlook for the next three months is upbeat, with many anticipating an increased demand for exterior upgrades necessitated by winter storms," said Nino Sitchinava, Houzz principal economist.
How can contractors react?
With the likelihood for increased remodeling demand over the course of the year, contractors must make sure they are properly staffed, have access to the kinds of materials homeowners are looking for when they remodel, and work closely with those clients to achieve every goal on time and within their preferred budget range. Competition in the sector remains tight because companies still aren't focusing as much on building new homes on speculation, and instead devoting their efforts to tackling the bigger remodel jobs that remain increasingly in demand.
"There are a lot of bigger projects now than in the past," one contractor told the publication. "People don't seem hesitant anymore. Those discussions of 'Maybe I should wait' seem to be less common."
With that in mind, contractors would be wise to prioritize careful collaboration with clients before and during the project so that they can both arrive at the end of the renovation without any complications. That extra attention to detail could help differentiate remodeling companies from their competitors.