Outdoor living spaces are in demand
Outdoor living spaces are in demand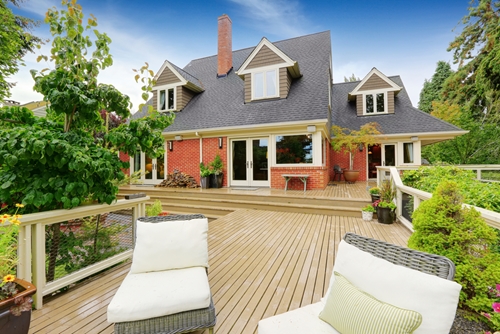 Decks, patios and other outdoor living spaces are getting larger, and more luxury homeowners want them, according to several studies reported in The Wall Street Journal. For example, a Home Innovation Research Labs study of 1,300 builders found that the average size of decks on luxury homes has grown to 406 square feet, up 53 percent since 2014.
Not only are outdoor living spaces getting bigger, but so is the demand for them: A survey from the American Institute of Architects found that out of 500 residential architecture firms, nearly 70 percent reported an increase in demand for outdoor spaces like decks and patios. Luxury homeowners are taking queues from resorts and incorporating outdoor areas into their living spaces, rather than letting themselves get boxed in by more traditional designs.
While outdoor living has long been popular in warmer climates like California, this growing trend isn't just for warm-weather homes. In fact, the demand is strongest in the northeast. Even in winter, today's homeowners are making more use of their outdoor spaces as extensions of their homes. All-weather composite decking materials and engineered wood products are helping to make this possible, providing builders with the components to build beautiful outdoor structures for their clients that will last in all types of weather with limited upkeep.
Today's decks, porches and patios are extensions of the home, and many times they can take the place of a more traditional living room. Superior decking materials from suppliers like Trex are durable and available in a wide variety of colors and styles, no matter what a client has in mind.
At Amerhart, we help builders create unique outdoor living spaces that match their client's visions. We provide quality outdoor building products and custom fabrication to make this happen. To learn more about the products we carry, check out our online catalogs.