Popular features to consider adding to your patio
Popular features to consider adding to your patio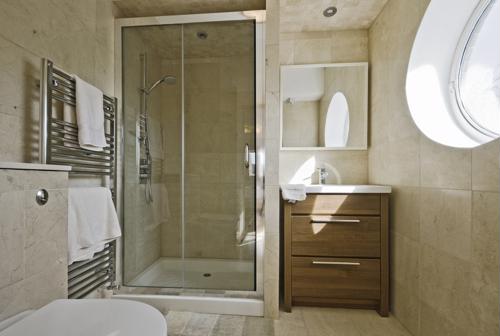 Backyards and patios are a valuable living space that deserves to be taken advantage of. Whether you gather outdoors to entertain or like to spend your days appreciating the fresh air and the quiet peacefulness of nature, investing in your outdoor space is a great way to make sure you're getting the most out of your home. Here are a few features you should consider adding to upgrade your yard or patio and enhance your outdoor living experience.
Firepit
Warm-up a cool autumn evening or extend a sunny summer day into an endless night with a glowing fire pit. According to HGTV, landscape designer Deborah Gliksman reminds people to consider the flow of their patios when deciding where to place the fire pit, and to make sure to surround it with lots of seating to create a warm, inviting area for relaxing and entertaining. There are hundreds of designs ranging from rustic to modern you can choose from and match to the style of your home and yard. You can dig an in-ground fire pit or design your own for a truly unique look.
Water feature
HGTV says a good way to add life and movement to your patio is to install a water feature. One of the most popular water features is a free-standing fountain, but there is a lot of room to get more creative. You can create a small pond lined with pebbles and stones, design a fountain that flows into it or even dig a delicately winding brook that meanders through your garden. Plants like lilies in and around your water features will refresh the area with extra bursts of color, but if you really want to make your patio dynamic, you can raise koi, turtles, or other aquatic animals in your personal Eden.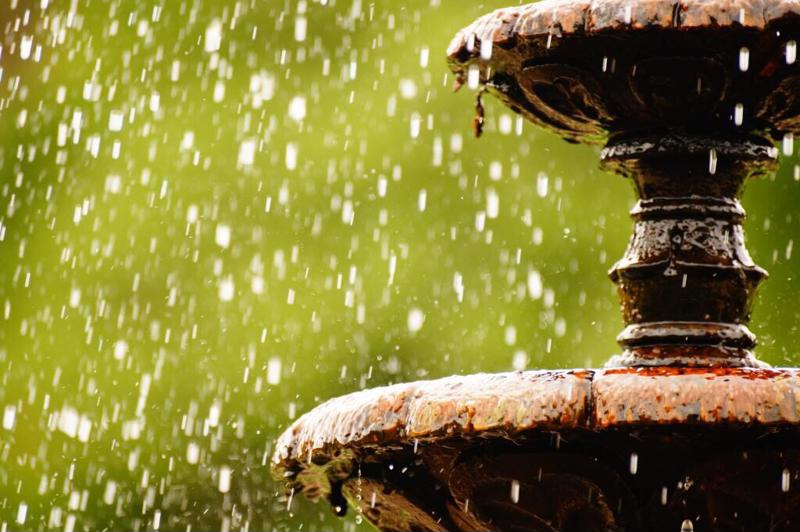 Installing a water feature doesn't have to be complicated. A simple fountain goes a long way to bring life and movement to an outdoor space.
Lights
Similarly to fire pits, brightening your patio with things like string lights and torches can really warm up the space and make it feel cozier. Some ways to integrate lighting into your patio is to wind string lights around trees and trellises, place lamps and lanterns on patio furniture, or surround your patio with standing torches. Experiment with colored lights to create different moods and atmospheres. Whenever you deal with open flames in lanterns and torches, be wary of fire hazards.
Sun protection
There are many ways to create shade in your outdoor living spaces. You can directly install an awning, or fill one in yourself by running plants like ivy or grapevines through an overhead trellis to create a lush canopy. Better Homes and Gardens suggests putting up large umbrellas in shades that compliment the color scheme of your patio. You can also plant trees in places that will block the sun from your sitting areas. Creating these cool havens of shade will help fight the heat in summer months and make your outdoor space more enjoyable for yourself as well as for your guests.
Outdoor cooking space
Nothing brings people together like food. And if you want to step up your grill game from the little coal barbecue you keep stored in the garage, you can build an entire outdoor kitchen for yourself and transform your patio into the ultimate outdoor gathering place. A wet bar in addition to the grill will ensure the food and drinks keep coming. Having a functional outdoor cooking space is also a great way to make sure the chef of the group isn't excluded from the festivities.
Features like these are sure to transform your backyard and make your home feel like new. Focusing on enhancing your outdoor living spaces will give you a new appreciation for what was there all along.