The outdoor living space is the new living room
The outdoor living space is the new living room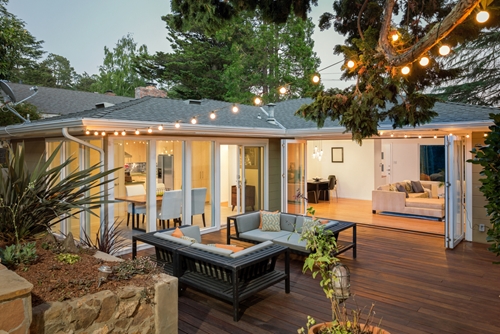 Thanks to new developments in composite decking and the growing interest in outdoor living spaces, these "outdoor rooms" are becoming the new living rooms for American homes.The market for building and furnishing these outdoor home spaces is expected to reach $5.7 billion this year, according to a recent CNN Money report. Turning these areas into usable living spaces lets homeowners get more out of their homes while enjoying the outdoors.
Comfort zones
Comfortable outdoor furniture like hammocks and couches let you relax in style when you're entertaining or when you just want to hang out. One interesting trend in outdoor living spaces is to designate spots for different uses, like an outdoor kitchen and a reading nook on the porch. Pergolas, the archway structures often used in gardens, can bring these different spaces to life. A Trex pergola kit can help create some separation between areas with different designated uses.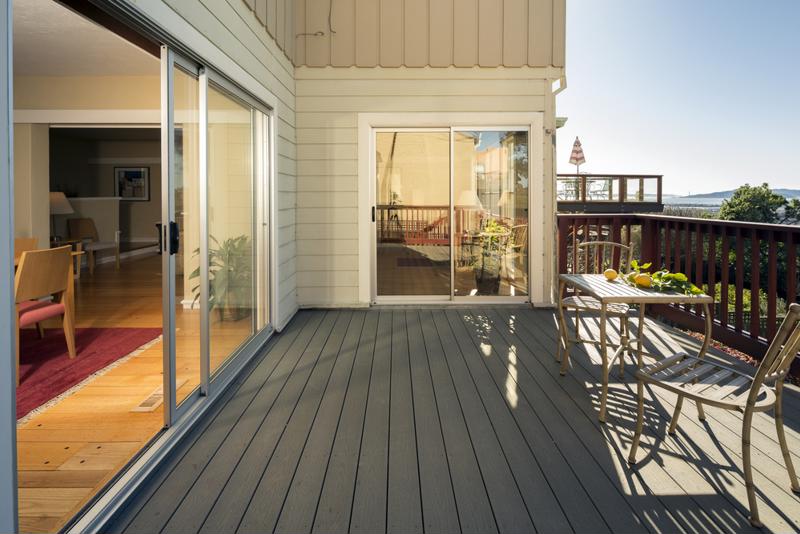 Outdoor living spaces can function as an extension of the house, while letting the homeowner enjoy the outdoors.
Cooking out
When you first think of cooking out, you probably think of tossing burgers and steaks on your grill. The outdoor grill has long been a staple of American life–however, these days people are getting more creative, upgrading their outdoor culinary exploits to include stoves, wood-fired pizza ovens and rotisseries, along with cabinets and counters. You can build an outdoor kitchen that's every bit as functional and beautiful as your indoor one, albeit with an even better view.
All year long
Homeowners are enjoying their outdoor spaces throughout the year. While summertime is still tops, folks are enjoying their decks and patios earlier in the spring and later in the fall. Even in the winter, patio heaters and fire pits allow homeowners to enjoy the outdoors in comfort. Thanks to advanced composite decking material like Trex, these outdoor living spaces can last in all types of weather, from the cold and wet to the hot and dry.
For project inspiration, quality, products and exceptional service, Amerhart has got you covered. Check out our online catalogs for more information on our product lines.