What design trends will homeowners want in 2019?
What design trends will homeowners want in 2019?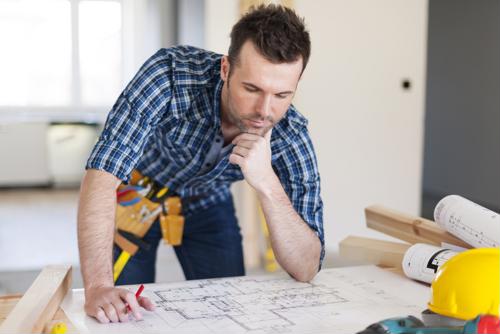 Home renovation becomes quite popular among owners when the economy booms and property values rise for a few years in a row. Both of these trends are expected to continue through 2019, so contractors need to make sure they're sufficiently staffed and ready to tackle any of the trendier jobs now coming to the forefront of the industry, in any room of the house.
One of the biggest trends is homeowner tastes in kitchen shelving seem to be changing a lot. There are actually two big trends expected in how people store their dishes, glasses, and other cooking materials in 2019. The first is that people are shying away from the more monochromatic shades of white, gray, or black that have been popular for a long time, and even eschewing traditional stained wood, in favor of bluish shades like cornflower, indigo, and even navy.
Some owners may prefer to steer away from cabinet doors altogether, going with a more "open concept" for their shelving, the report said. That means people now prefer normal shelves and hanging hooks to traditional cabinets. In addition to the kitchen, this is also true for bathrooms.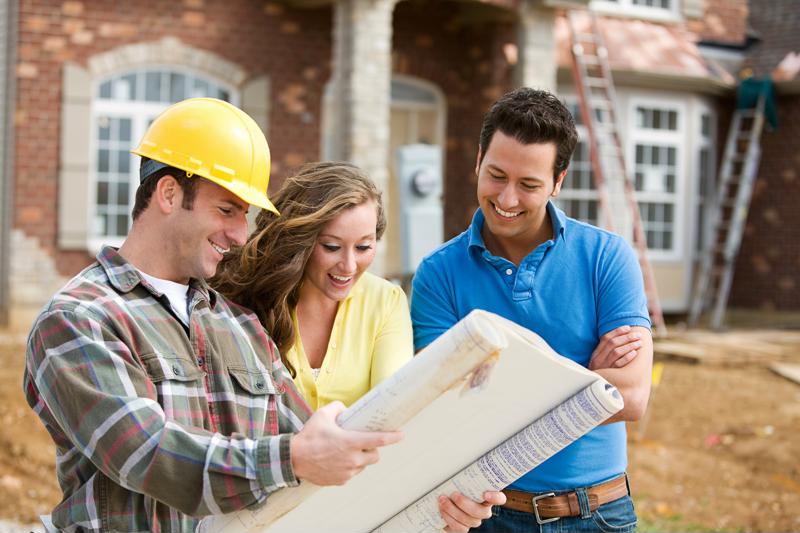 Contractors will likely have plenty of work on their plate throughout 2019.
Bright and bold
These days, it seems everyone wants light shining on every corner of their home, and brightening up previously darkened corners with bold colors and accents, according to Gulfstream Homes. To that end, many people now prefer suspended lighting fixtures that bring the brightness much closer to the people occupying the room, while showing off stylish color choices, including pastels (particularly in the kitchen).
In much the same way as people are leaning toward deep blues for their cabinets, they also appear to prefer brighter colors on accent walls, backsplashes for kitchen counters, and so on, as well as more ostentatious accents on sinks and showers, such as gold and copper fixtures. Interestingly, though, many homeowners may also be big into matte finishes this year.
Inside out
In addition to these renovation inspirations going on inside the home, many owners are also thinking about the ways in which they can make their outdoor living spaces feel a little more like home. That may mean installing more features like extremely comfortable, couch-style seating around fireplaces or coffee tables on decks, as well as roofing that makes it easier to stay outside even when it's raining.
Similarly, homeowners may generally want to make more use of secondary spaces both within and outside their homes, getting a little extra work out of every square foot available to them, the report said.
"We are seeing architects, building and interior designers on Houzz utilizing every inch of space in the home, be it under-stair areas, voids, end of joinery gaps, alcoves, even below-ceiling space, by integrating deliberate features into these forgotten areas," Vanessa Walker of Houzz told the site. "Think alcoves turned into wine storage, under-stair areas becoming play spaces for children, display elements in disused areas, functional joinery built into narrow spaces and corners transformed into eye-catching studies."
A positive outlook for contractors
In addition, recent industry evidence suggests two factors in particular that should be good newsfor those in the renovation game, according to the Home Improvement Research Institute (HIRI). The first is consumers who work with contractors to complete a remodeling project have often reported feeling as though they didn't spend enough on it. That kind of remorse around underspending is something contractors should remind their clients about, except in a way that doesn't come across as pushy. Talking about additional features that have been popular with similar projects in the past – which might require a little more investment – can be a good way to get around this hurdle.
At the same time, no one in the industry really views 2019 as a year in which contractors will see demand for their services slow down, the HIRI added. In fact, even as financial experts warn of a looming recession, people in the remodeling business think it will stay in good shape at least through 2021. While other factors may come together to bring down the rate of growth that has been seen in the industry for a few years at this point, the fact remains that growth will still happen, just at a slower pace.
It's also worth noting that many remodeling homeowners will be millennials who recently bought their first homes, meaning contractors will probably have to pitch their project inspirations toward a younger audience that prefers high-tech gadgetry and a "wow" factor. Nonetheless, these people – who are often first-time buyers – seem to be the most eager remodelers in the market.
Of course, every contractor's clientele is different, so sticking with what has worked in the past and mixing that with modern design trends now emerging will help them really earn a lot of positive feedback throughout the year ahead.