Why a custom deck is great for families
Why a custom deck is great for families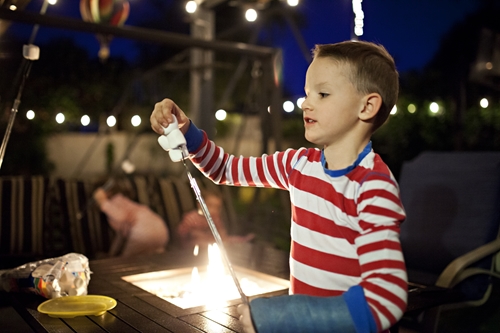 Most modern homes have a deck or patio, but many are made from the traditional selections of lumber. What many homeowners don't realize is that composite decks may be the best option, especially for those with families. From safety to extra space for family time, a custom fabricated deck has many advantages over other decking options. Take a look below to learn more.
Composite decks may be safer
Wooden decks are beautiful and add value to a home, but they can present some safety issues for young children. Aside from the obvious risk of splinters, wood decks can rot over time because of weather exposure and basic wear and tear. Because of this, it could pose the threat of loose stairs, wobbling railing, and weak boards, all of which could lead to harmful accidents involving family members.
"A deck is a great space for these family-oriented activities."
Decks make great spaces for family gatherings
Have you and your family ever wanted a place to have an outdoor movie night or have you ever wished you could take game night into the fresh air? A deck is a great space for these family-oriented activities, and a custom deck allows you to shape the area exactly how you want it. If you need storage space for your games, you can include that in the plans. Need seating for movie night? You can request that as well.
Decks can provide an escape
Anyone with children will tell you that alone time is sacred. A custom-built deck gives homeowners the opportunity to craft their perfect outdoor getaway space. You can even include a hammock for relaxing and outlets for quiet media time.
So if you are in the market for a new deck for your home, consider a composite deck from Amerhart.