Common remodeling mistakes to avoid
Common remodeling mistakes to avoid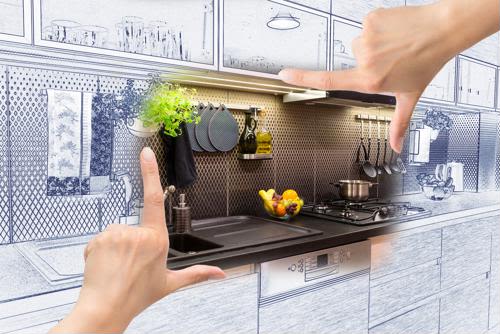 Inexperienced homeowners planning remodels are prone to making common mistakes that'll cost them time and money. Being aware of potential misconceptions and drawbacks can go a long way in preventing future headaches for clients and contractors alike.
Unrealistic budgets
According to Better Home and Gardens, there should be an allowance for wiggle room within budgets. Surprises in renovations are inevitable — ideally, budgets should be calculated and then increased by 20%. The safety net allows some peace of mind when unexpected expenses arise, like needing to update wiring or bringing something up to code. The safety net also gives an opportunity to come out under budget, which never hurts. When it comes to determining your allotted costs, splurging should be left for things that you know you'll be interacting with often, says Real Simple. Cabinet doors, for example, are used frequently. Meanwhile, tile backsplashes are hardly touched, so save there if possible.
Making the kitchen too hip
Homeowners planning on staying in their homes for the foreseeable future can adorn their kitchen how they please, but those that are too reliant on modern trends will affect resale value. Bold kitchens will not please everyone but do take a significant chunk out of the budget. Another common mistake is splurging on the kitchen where it's unnecessary. Overdoing it on appliances (like wine chillers and double ovens) can be expensive, and also limit cabinet/counter space. Insisting on an island or breakfast nook at the expense of space can also hurt resale value.
Neglecting the plan
It's valuable to not rush into a project. Take time in advance to determine what materials you want, and where. A thorough plan should be written, and include details, like products with model numbers and which finishes. Once construction has started, changing your mind on the details can get expensive — fast. It's easy to be persuaded by family members, an architect, or alternate contractors but sticking to the predetermined plan will prevent future hiccups or doubts.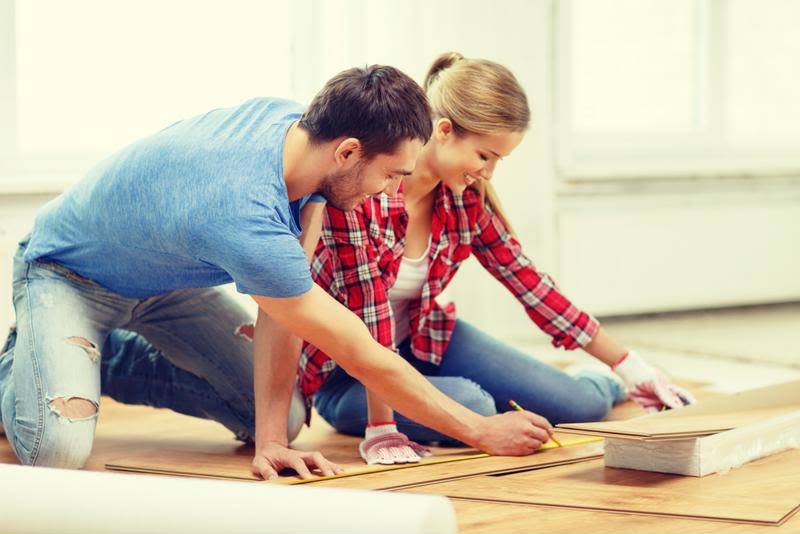 Inexperienced homeowners planning remodels are prone to making common mistakes that'll cost them time and money.
Not ordering extra flooring
Order enough to complete the job and then buy 20% extra, suggests HGTV. During installation, flooring can be damaged. There's a risk that you won't be able to find an exact match after the fact, so purchasing some extra materials initially can be an important preventive measure. Plus, most major retailers will issue a refund for unopened boxes.
Ignoring things you can't see
While these things may seem more boring, they can prevent future troubles. One example is a bathroom membrane system, which is underneath the tiles and prevents cracking. If the budget is $15,000, spending an additional $1,000 for preventive measures may be worth it. Especially if it spares you from having to make repairs later. Also, spending a little more on energy-efficient windows may be worth it down the line. While it'll be fundamentally the same in appearances, it can keep heating costs down and is a huge plus for buyers.
Impractical expectations
Remodeling is a stressful experience — and that's an understatement. It's loud, inconvenient, and messy, so make sure that the expectations are clear going into the project. Consider when it's the best time for the project, and don't rush into it.
Not consulting professionals
Contractors, designers, and architects are all vital when it comes to remodeling. Regardless of how many hours of HGTV a homeowner consumes, they aren't seeing every step of the process and can easily underestimate the trials and tribulations of a DIY project. With the help of professionals, remodels are quicker, more cohesive, and less likely to face serious delays. However, it is important to make sure all professionals are working as a team. Designers and contractors should be on the same page to avoid potential miscommunications and to stay on budget. Communication is key for everyone involved. A licensed contractor is a valuable asset to making sure a remodel goes smoothly.