3 creative places to build your deck
3 creative places to build your deck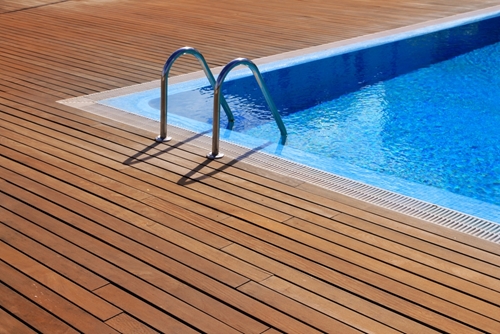 There's nothing quite like having a deck attached to your kitchen or living room. Its position in the back of your house gives you privacy, while its proximity to the most important rooms in your home make it a hotspot for entertaining. There's a reason the backyard is many Americans' favorite place to build an outdoor living space.
That being said, there are plenty of other locations around your real estate where a deck could add excitement and luxury. If you're willing to step outside the box, these creative deck ideas could make your property pop:
Bedroom
Imagine being able to start your day by stepping straight into the sunshine. Building a deck off of the master bedroom is a luxurious touch that can instantly make any home feel like a resort. Plus, attaching an outdoor space can help make small bedrooms feel spacious, especially when connected with French doors. If you're not interested in opening up your bedroom to the rest of your yard - or your neighbors' view - simply add a privacy screen for simultaneous seclusion and elegance. Even if your bedroom lies on the second floor, a balcony can give you a sunny spot to enjoy the fresh air on dewy mornings and warm summer evenings.
Pool
Take your pool to the next level by surrounding it with a deck. For above-ground pools, having a deck gives swimmers a spot to jump from and parents a place to put their chairs. Add an umbrella and a small table to complete the perfect poolside setup where you can relax comfortably while keeping an eye on the kids. For in-ground pools, adding a deck can help transform the pool area into an outdoor living room. Augment the space with a pergola and a built-in bar or grill area and you'll be ready to throw the best pool parties in the neighborhood.
Because you're building around a pool, you'll need decking materials specifically designed to handle water. Made from a combination of wood and plastic, composite decking is easy to maintain and holds up well in wet environments. Plus, it never splinters, making it ideal for bare feet. Composite decking like Trex also comes in a wide range of colors, making it easy to match your deck to the design of your pool.
Destination
Rather than attaching your deck to your house or pool, Houzz recommends installing a free-standing deck platform in your favorite corner of your yard. Complement the area with a few well-placed plants or even a flower bed to make it the most inviting spot in your lawn. Somehow, it seems even more relaxing to get just that little bit further away from the house.
At Amerhart, we encourage you to get creative as you build your own version of the American Dream. All you need is an idea, and we can help make it happen. For more inspiration, check out our product catalogs today.