4 ideas for Formica styles this year
4 ideas for Formica styles this year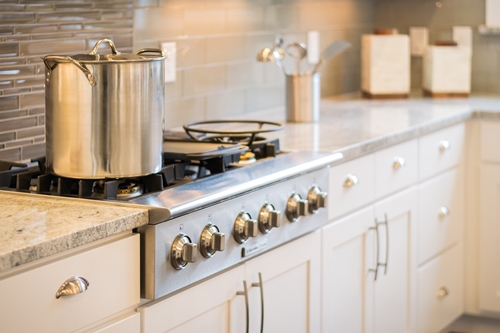 New Formica products appear regularly, so it can be hard to keep up with the latest trends. Although we're at the end of the year's first quarter, it's still a good time to think of the biggest countertop trends out there and how Formica can help new home projects match.
Whether it's a look at the newest options for an addition or a different style to renovate an old space, Formica can be a great answer.
Combinations
Injecting a new look can include pairings, with different materials placed alongside each other. Formica's different styles and grades make it an obvious fit for this, since you can either pick something that's different from the rest of the existing home or plan it out so one room will feature different surfaces.
An Inman article covers this as one of the connecting themes of 2017's kitchen trends. Two of the patterns the source noted were mixed finishes and "tuxedo" cabinets that feature white doors and black accents.
Both of these ideas touch on the same theme: interesting contrasts are in. With Formica's offerings you can take it a step further by choosing options that mix different materials together.
Keeping it light
Materials with a clean, light-colored look are also hot. This could be because it allows residents to project their own style onto it. Formica tackled this idea literally in a 2017 press release for "writable" surfaces.
Although the company's residential design lead Gerri Chmiel promoted these specifically, it's interesting to note that some of the other choices for this year's Residential Collection feature are described as "cool," "neutral," and "mid-tone."
"Homeowners today want to express their individuality - and what better way to do that than with a blank canvas for just about anywhere you can think to use one?" Chmiel said, describing Formica® Writable Surfaces. "At Formica Corporation, we know homeowners are seeking quality surfaces that deliver on all areas that are important to them."
Working in metals
Another Formica post mentions the "cozy industrial" look that can be achieved by bringing metals into the kitchen space. This takes cues from European style, and there are already multiple options for those who want to try metal finishes and laminates in a new home.
With actual metal in the laminate itself, choices like DecoMetal® convey the right feeling. This can also be a chance to combine things, or even choose an option like COLORCORE®2 to customize for the desired effect instead.
Go for toughness
Durability is a big selling point for laminates, so it's no surprise that hardy surfaces are in demand. Compact® Grade Laminate is a good example of this, with a good surface appeal and tough quality that will stand up to demanding use.
Regarding solid surfaces, A HouseLogic article suggested that quartz could be a more popular choice than granite because of its reputation for strength. Along those lines, Formica® Stone is a great option as it combines the hardness of quartz, flawless grains, and a brilliant natural shine in a range of collections and color combinations.
Want more ideas for Formica laminates? Contact us today.