4 reasons to change your home's siding today
4 reasons to change your home's siding today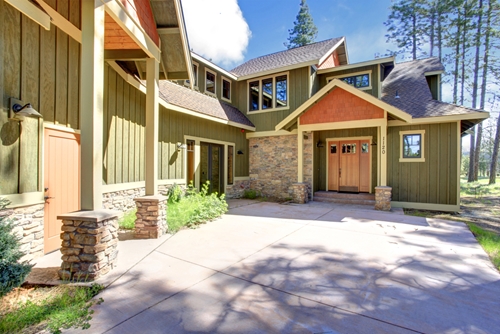 You always take great care of your yard, making sure it's beautifully landscaped, kept clean and maintained to attract guests and passers-by. But when was the last time you gave the exterior of your home a facelift? If you can't recall when you last replaced the siding of your house, now's a good time to consider the revamp. Beyond enhancing the face value of your home and improving its overall exterior beauty, investing in new siding now can save you time and money over the years.
Here are a few reasons to change your home's siding today:
It'll boost the curb appeal
By replacing your siding, you can give you home the personality enhancement needs to boost its curb appeal. Browse through a variety of colors, textures and finishes based on your style and taste before making a final decision. Now only will this make your home more attractive, but it can produce a higher return on investment once you're ready to put the house up for sale.
New siding will boost your home's curb appeal.
Your home will become more durable to withstand weather conditions
If you've noticed holes, cracks or warps in your siding, investing in new material will extend the longevity and durability your home deserves – especially during the winter. Weather conditions and changes in climate often have a large impact on your home's exterior, and updating the siding will ensure your own comfort and safety.
"With new siding, you'll notice reduced heat loss and energy costs."
You'll save in energy costs over time
When there are cracks and warps in your home's exterior, your energy bills are bound to suffer. With new siding, however – preferably an insulated option – you'll notice reduced heat loss, which can drastically improve your energy costs, according to Your Project Loan.
You'll spend less time maintaining the surface
Over time, outdated siding can seem hard to keep up with, and this may make you less interested in maintaining it. By updating your siding with better-quality material, upkeep becomes easier and is required less often. This makes taking care of your home's exterior a simple and seamless task throughout the year, so it's worth the investment.
For more information on how Amerhart can help you enhance your siding and keep your home's exterior safe, contact us directly today.