4 simple renovations for homeowners ready to sell
4 simple renovations for homeowners ready to sell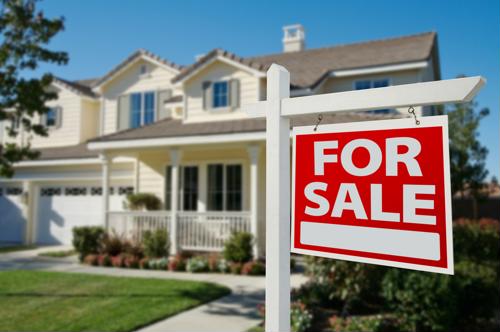 Homeowners may feel like they need to spend big bucks on major renovations in order to make their home more appealing and get a better return on investment. The cost and time it takes for a full kitchen remodel may be realistic for some, but not everyone has the $20,000 the average kitchen remodel costs. The good news is there are plenty of small-scale renovations that have a high return on investment and do not break the bank.
The most recent Cost vs.Value Report from Remodeling shows three of the most inexpensive home renovations actually have the highest return.
1. Garage Door Replacement
In the 2019 Cost vs. Value report, a garage door replacement costs an average of $3,611. This simple change can affect the entire look of the exterior of your home. Potential buyers who emphasize the importance of curb appeal will appreciate a more modern and updated garage door. HGTV shows there is a multitude of options and styles for garage doors and just how drastically they can change the appearance and feel of a home. The best part is that homeowners can expect to see a 97.5% return on this investment.
2. Stone Veneer
Stone veneer is another exterior renovation with a large return. With an average cost of a little under $9,000, this simple application has a reported return of 94.9%. Remodeling goes on to suggest that homeowners replace the bottom third of their vinyl siding with manufactured stone veneer. This can make your home stand out to potential buyers and change the entire aesthetic of your home's exterior.
3. Entry Door Replacement
With an average cost of $1,826 with a 74.9% return on investment, Remodeling emphasizes that replacing your current entry door with a steel door is key. Steel doors have a modern look while being sturdier and more energy-efficient due to an insulated core as HGTV explains. Steel doors also take well to paint, so if you feel like adding more personality to your exterior find a color that complements other elements of your home.
4. Ceiling Fans
Ceiling fans may be one of the last things on your home remodel list, but are a major selling point. Kiplinger reports that 85% of home buyers look for this feature in a new home. Costing well under $1,000 a ceiling fan can be both functional and aesthetically pleasing. If you are remodeling in a hot or humid climate consider adding fans to your outdoor porch or enclosed deck.
Small renovations to the exterior of your home can make a great first impression on potential buyers.
There are many other simple fixes that can make a home appear updated before putting it on the market. Instead of a major construction job that costs thousands and can take months, consider putting a fresh coat of paint on your walls or cabinets. A change of hardware and lighting fixtures can take the style of your home from outdated to modern within a day. With these relatively simple and inexpensive home renovations, new buyers can envision the potential a home has when they decide to add their own personal touches.
The bottom line when renovating a home in the hopes of selling it is to make sure you are not adding features that may limit the number of potential buyers. Business Insider found that one of the worst mistakes a homeowner can make is indulging in too many custom renovations. Some custom renovations like entertainment centers may not appeal to a wide array of customers who may just see it as a costly addition to an otherwise perfectly average home. Similarly, not every potential buyer will appreciate a brand new custom kitchen if it is not to their specific taste. If you are looking to put your home on the market fast and without the exuberant amount of time and money a full home renovation entails, start with these simple remodels and see how potential buyers respond.