4 tips for a tech-minded master bedroom renovation
4 tips for a tech-minded master bedroom renovation
When people are redoing the master bedroom, they may have a lot of big ideas about what makes sense for their needs and specific tastes. However, as a contractor, you would also be wise to have clients consider the practicality and ease of addressing some tech-related aspects of what a modern home should include.
Here are four simple-to-install ideas that will usually impress your clients:
1) Smart light switch
Technology is well past the point where a light switch should have to present residents with a binary option between "on" and "off," according to House Beautiful. Instead, a smarter light switch that comes with a dimmer but can also be controlled via a smartphone or similar device makes it easier to adjust the lights without getting out of bed. This is great for staying in bed to watch TV or a movie and brings a little more comfort for clients.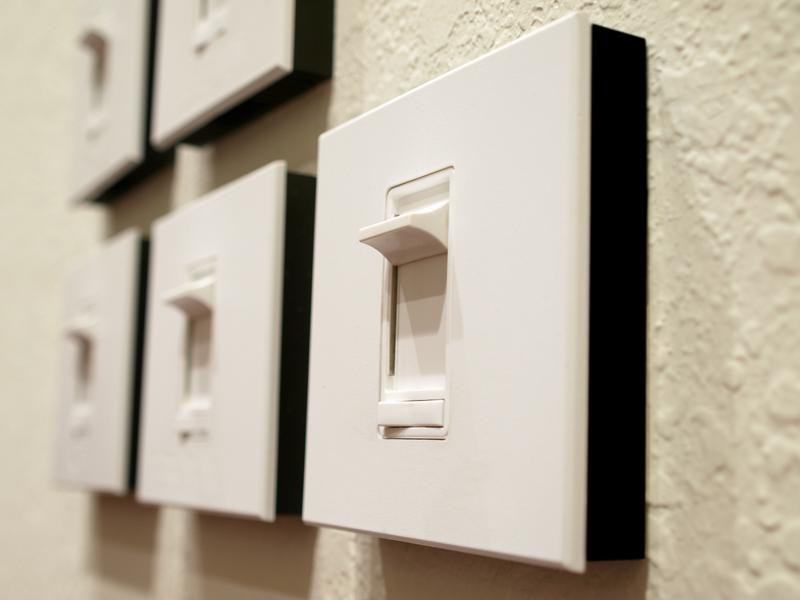 Go beyond the normal dimmer switch during your next bedroom remodel.
2) Self-dimming bulbs
Along similar lines to a smart light switch, a self-dimming bulb can add a level of luxury to any bedroom at minimal expense and with a big added benefit, House Beautiful added. That's because, when you flick the switch not once but twice, the bulb slowly dims over the course of a little under 40 minutes. Why? Because that's about the average amount of time a sunset takes, so it naturally triggers relaxation in residents.
3) All-in-one fan
Another gadget that can be rolled into a broader remodel is an all-in-one smart fan that can act as a heater, fan, or air purifier depending on the need and time of year, according to Tech Radar. While these tend to have a high price point (one such model from Dyson costs about $500) the added versatility, convenience, and comfort they add to a bedroom may make it worth it, especially if the home doesn't already have central air conditioning.
The devices even connect to a smartphone and give users information about everything from air temperature to humidity from anywhere they can get an internet connection.
4) Charging table
Because people have so many devices these days, it makes sense that they would need to charge at least a few of them overnight. Rather than contend with a tangle of two, three, four or more cords in the bedroom, adding an end table or another surface that charges devices wirelessly can be a real client-pleaser. Incorporating it into a planned built-in of some kind could add even more value for homeowners.
Of course, you should always work with your clients to determine how tech-savvy they are and what their goals for the remodel might be from a tech perspective as a whole. However, the convenience and low price point many options have should be attractive to just about everyone.