7 remodels that provide a big ROI
7 remodels that provide a big ROI
When homeowners are looking to remodel, they often want something that will make their houses more livable and valuable. That way, if they ever intend to sell, they will get a better price for the home and enjoy a larger return on the investment - often of thousands of dollars or more - they've made with the renovation.
With that in mind, when clients are talking a lot about ROI, contractors should be able to provide plenty of options that will ensure those owners get what they want on both fronts. Here are seven great projects that provide a higher-than-normal return:
1) A small bathroom refresh
Making the guest bath, or the half bath downstairs, a little bit nicer provides great ROI because it doesn't cost a lot yet can be really impressive, according to Architectural Digest. Moves as simple as replacing the toilet with a newer low-flow model, upgrading the tub or light fixtures, or installing a second sink can be a great way to make the bathroom wow-inducing.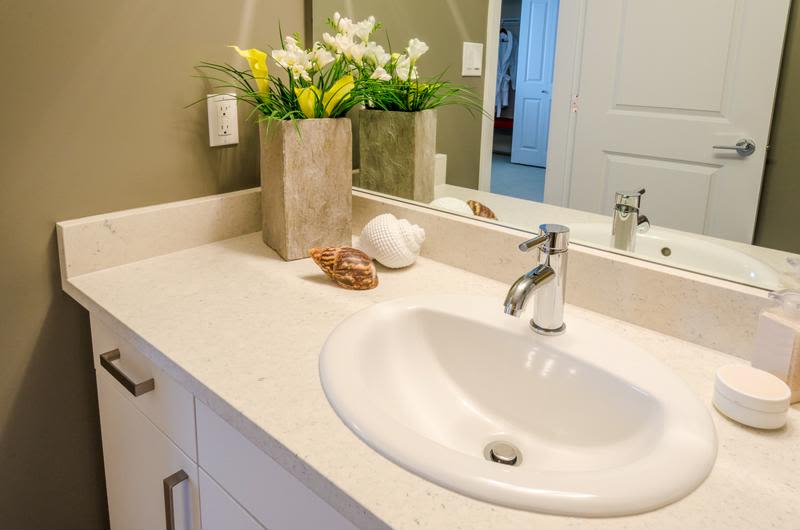 A simple bathroom remodel goes a long way for ROI.
2) Replacing the windows
This is a move that won't provide a lot of apparent difference (unless you're adding something like a bay window), but updating windows in older homes is valuable because it provides a literal ROI every month, Architectural Digest added. Double-paned windows and other technology in modern glassmaking ensure heated or cooled air in the home doesn't seep out, saving a ton on energy bills over the years. That's also a great selling point for would-be buyers when the home hits the market.
3) Convert to or add a home office
Home offices are all the rage these days in the age of telecommuting and may help improve a home's resale value while simultaneously providing some extra flexibility for the current residents, according to Home Advisor. When adding such a space, contractors should ensure there are plenty of outlets, and space for not only a desk but also filing cabinets or bookshelves to accommodate workers' needs.
4) Finish the basement
Whether you're redoing an entire basement or just a part of it, there are so many practical applications for such a space - home gym, entertainment center, rec room, in-law apartment, etc. - that you and your clients can collaborate on just about any idea and make it reality, Home Advisor noted. Depending upon the size of the project, more than one room may be easy to add.
5) Redo the kitchen
Of course, the kitchen is often the room families spend more time in than any other, so a remodel to make an older kitchen more modern and comfortable can be a great way to make that central room a big selling point, according to HGTV. Whether the owners are staying or selling, even a few small improvements - such as installing new countertops or refacing the cabinets and drawers - can be quite effective when it comes to boosting resale value. Adding some new appliances will likely also go a long way toward adding convenience and a "wow" factor.
6) Improve the outside
Contractors can also make a home's exterior more attractive, with a nice addition visible from the street (rather costly), or a high-quality porch or patio that makes the backyard a little more livable in summer weather (relatively cheap), HGTV added. You might want to also suggest to homeowners that they hire landscapers or invest in some new siding or roofing to really ensure the whole home has curb appeal.
7) Knock down some walls
Older homes tend to have a number of relatively small rooms, but if their owners want to get a little adventurous, it can be a great idea to open up space by removing walls - or parts of them - to make an area roomier and more livable, according to HomeLight. For instance, even if there's a support wall, adding a cut-out so the kitchen and living room are more connected can be a nice touch. But if there's a wall between a living room and dining room, for example, knocking it down so it's a single space can make a home feel much bigger.
Of course, all these projects require careful collaboration between homeowner and contractor to ensure there is clarity and intentionality behind every project. That kind of communication will go a long way toward ensuring all involved have a positive experience and it may be particularly important for contractors, who will likely get some strong word of mouth when a remodel goes as expected.