A guide to remodeling a fixer-upper
A guide to remodeling a fixer-upper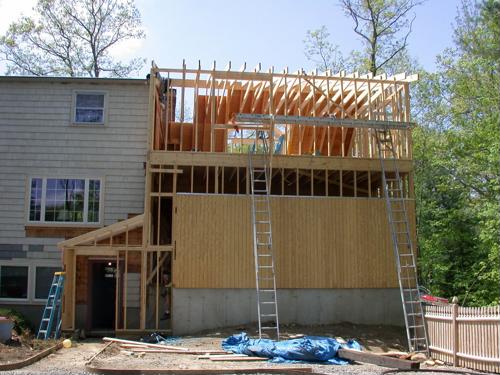 Fixer-uppers can be a daunting task — its in the name. However, a home in need of some TLC doesn't mean that it's not worth it. Normally, fixer-uppers can make a good starting home due to their lower market price. While it's frightening for new homeowners to know they may have a lot of work ahead of them, this also gives them a valuable opportunity to personalize the home as they want it. Here's a step-by-step guide to the process of remodeling a fixer-upper.
Assess key components
Every home is unique, but all their skeletons share fundamentally the same parts. A professional home inspector is going to be the most reliable source when it comes to evaluating the fundamentals of a house. According to Life Hacker, they'll generally survey the following:
Structure: Is it sturdy, and will it continue to stand?
Membrane: Roof and cladding — can it keep water out and heat in?
Foundation: Is the basement dry? Are there are any cracks?
Electrical: Is the wiring functional and up to code?
Plumbing: Is pressure adequate, and are there any leaks?
Heating: How old is the furnace?
Doors and windows: How old are they, or are they energy-efficient? Will you need to replace them?
Generally, having a solid structure and foundation is the most essential component. But costs can add up quickly, so having an estimate for costs on all other aspects that'll need improvements is vital for moving forward.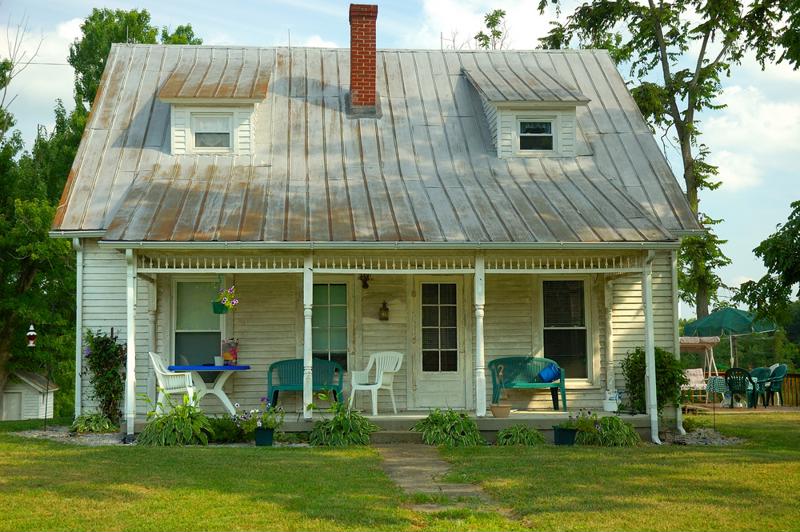 Generally, having a solid structure and foundation is the most essential component.
Start with the basics
It's crucial to keep the roof and the basement in mind. Fixer-uppers are often suffering from years of general wear-and-tear or neglect. While the idea of putting in new floors or painting the walls is an exciting notion, it is important to establish that what's above and below is in good shape. If it's not, you risk flooding. Make sure to inspect house siding, sewage pipes, and HVAC ducts as well. If a house is located somewhere that is prone to rainy seasons, preventive measures should be taken to keep the wet out. The Washington Post recommends the following:
Make sure gutters and downspouts are clear
Extend downspouts away from the house
Be mindful of intersecting walls that create an inside corner (like where a chimney meets the house at ground level) — erosion is common in these spots
Consider implementing a sump pump
Up above, check for these to evaluate if the roof is failing:
Mold: This can destroy a roof's underlayment and the shingles, compromising the roof and the house itself
Ice dams: A symptom of ventilation issues
Rot: A sign of serious roof failure
Structural and foundation damage: If water is not being moved away from the home and into gutters, a roof may be to blame for structural damage. But as stated above, this is crucial to check for first.
Interior leaks: visible leaks in the house are clear proof of a failing roof
If the basement, the roof and all the other basics in between are all set and secure, then it may be time to move forward with the project.
Deciding on flooring
A fundamental design decision to make first is flooring. This can set the tone for the rest of the decor throughout the room and the remainder of the house. If your fixer-upper already has hardwood floors, perhaps original to the house, you should consider if they can be refinished or if they need to be replaced, says Homes. If there are pre-existing hardwood floors with damage only in certain areas, you may be able to replace only what's necessary. Refinishing the hardwood is another potential option, and may feel more authentic if it's an older home. You'll need to sand the surface and apply a fresh stain. However, if you want full control of the design of the house, you may opt for new flooring and scrap what remains. Starting from scratch allows you to use a new wood of your choosing.
Utilizing professionals in the process of remodeling a fixer-upper is going to be essential for making sure the key components of the house are sound and may save homeowners from future troubles.