Backyard winter fun for families
Backyard winter fun for families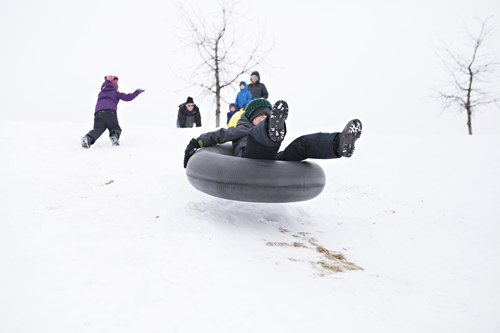 Many people believe that winter weather and colder temperatures limit the number of outdoor activities families can do. However, winter provides a few unique opportunities for families to bond, especially in their own backyard. So bundle up the kids and grab your mittens - it's time for some snowy fun!
Snowball fight
Snowball fights are a great way to avoid cabin fever and get the family moving. As the flakes begin to pile up, divide into teams. Once you have selected a location, begin constructing a snow fort to protect you from enemy fire. While several team members focus on that task, the others can get started making a stockpile of snowballs. When everyone is ready, let the fight begin. There are a number of different ways to play. For example, single elimination means that once you are hit, you are out. Decide what works best for your family, and enjoy the game.
S'mores night
Winter nights can seem exceptionally long, but there is one way to take advantage of the darkness. If your deck has a fire pit, you and your family can bundle up and gather around for nighttime fun. Bring a bag of marshmallows, graham crackers, and chocolate to add some sweet flavor to this memory-making opportunity. If your deck doesn't have a fire pit, consult with Amerhart to discuss your options for a custom built deck in which you could include one.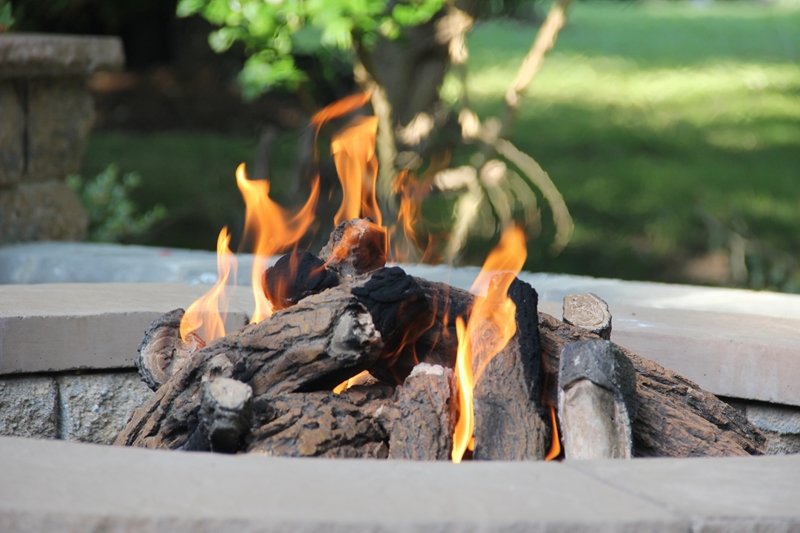 Not only will a fire pit keep you warm, but it also provides a way to create lasting family memories.
Winter picnic
One of the best parts of summer and spring is enjoying a nice family meal in the great outdoors. Winter doesn't have to stop you from participating in the picnic tradition, though. Equipped with the appropriate outerwear, waterproof blankets and warm foods, you and your loved ones can make winter a little less dreary by dining on your deck and watching the snow come down. A covered deck with built-in seating is perfect for this activity, and Amerhart can help you design it.
Sledding
Sledding has been a winter tradition for decades. Find a hilly area near your home or in your community, and grab your sled or toboggan. If you are sledding in a location that is not on your property, ensure that it is safe for you and your family. The path should be clear of trees and not end near a body of water or a road.
Winter scavenger hunt
Nothing creates family fun quite like a scavenger hunt, and the winter shouldn't stop you from holding one. You can organize kid-friendly clues and hide them in snowbanks, under holiday decorations and more. At the end of the hunt, you can reward the winner with a special holiday-themed prize of your choosing.
Make snow cones
When it snows, why not put it to good use for your family? Grab a few scoops of clean snow and let your kids create a tasty snack by adding fruit juices or chocolate and caramel drizzle. The homemade ice treat will be a hit, and your family will make memories to last the whole season.
Winter may limit some outdoor activities, but it also creates an opportunity for many more. A deck can become a great place for these activities to happen.