Boost a home's curb appeal with Palight Trimboard
Boost a home's curb appeal with Palight Trimboard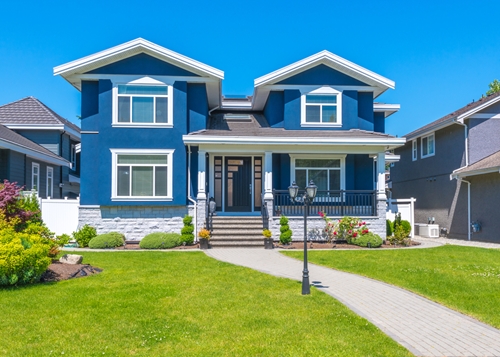 When the weather gets warmer, it's a good time to focus on a home's "curb appeal." If you want a range of different choices for an exterior that lasts, Palight Trimboard is for you. It nicely fills many of the common refurbishment goals that come with boosting external value for various kinds of homes. Combine both efficiency and visual polish with one of the three available Palight Trimboard colors: Clay, Classic White, and Sand.
For a quick overview, here are some ways this material will help in boosting curb appeal. Learn more about the material itself in this guide.
Surface textures
We've already mentioned the different colors available, but there are other ways Palight Trimboard can add interest. Pre-made moulding and profile pieces will give a little extra distinction to the surface, including 21 profiles to choose from. Dimension boards are available in a range of eight different widths as well.
There's also flexibility for darker latex paints if you want to customize the trimboard to match your style. With reversible smooth and woodgrain finish or a smooth both sides approach, as well, the final product can have a clean, customized look.
Durability
From the threat of warping PVC to chipping or other damages, you have some serious material concerns to think of when choosing your exterior. Palight Trimboard minimizes the danger of these environmental or accidental hazards, with a low variance for expanding and contracting along with strong cutting and no need to pre-drill for fasteners.
The variance can cut down on the chances that something might damage the board. The standard color options are fade-resistant, too, meaning that both the surface and the base core of the material are built to last. Palight Trimboard works easily with the right joints and comes with a protective film you can keep on during installation to guard against jobsite damage. This isn't just good for the board itself, but a way to save time and labor.
Lower maintenance and recovery problems
Normal coats of paint can wear over time, and require multiple touches during the installation and finishing processes. Palight's pre-made color options can eliminate the need to paint altogether, and a 30-year transferable warranty offers some compensation if an issue does come up.
What does this have to do with curb appeal? It could mean less wasted time and effort, as well as a higher quality finish. When you do make changes to your home's exterior, you want them to be effective ones. With its combination of color and texture options, superior durability, and low maintenance, Palight Trimboard is the smart option to use when beautifying a home's exterior.