Designing Your 2018 With Vintage Shiplap
Designing Your 2018 With Vintage Shiplap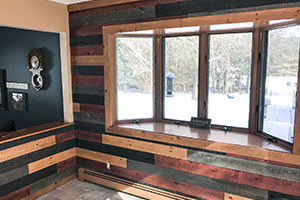 If you're a fan of the show "Fixer Upper," then you know there is nothing Joanna Gaines loves more than a nice shiplap. Ranging from kitchen walls to living room accents, shiplap can transform a worn and tired room into an invigorating and welcoming space. In this blog post, we'll answer all your burning questions about the product, as well as offer several ideas on how to use shiplap to redefine a room. As 2018 approaches, consider giving your home a fresh start for the new year.
What is Shiplap?
Going beyond the old method of simple horizontal boards affixed to a wall, shiplap refers to a joining process that is used to both give the illusion of sealed planking, and protect the underlying surface from water permeation. Similar to tongue and groove, shiplap has a special rabbet cut into the edge of the board to achieve the perfect fit every time. shiplap installation is quick and easy, requiring only a saw and a hammer to get the job done.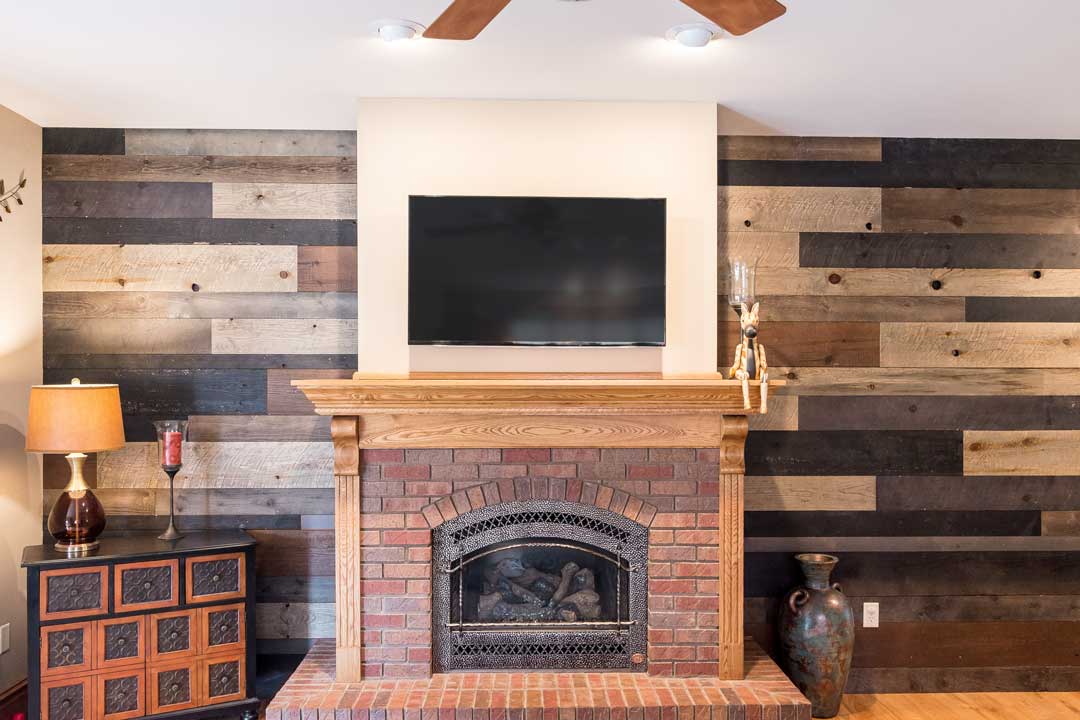 Vintage boards are distressed and stained to produce a distinctive and antiquated look and feel.
Is Shiplap Expensive?
Although shiplap has the appearance of expensive custom craftsmanship, it is a highly affordable addition to any room. Unlike many engineered products that require a resource intensive process to produce, shiplap boards uses real wood as the primary input. By using a renewable resource that achieves most of it its properties naturally, we are able to pass on the manufacturing cost savings to you.
What are some creative ways I can use shiplap in my home?
One of the greatest things about shiplap is its versatility. Whether you'd like shiplap throughout your entire home or are simply looking for some statement spaces, here are four ways to use this beautiful material:
Full Wall: Similar to the many rooms featured on Fixer Upper, shiplap can be used from floor to ceiling to create a stunning room. Whether you prefer to go rustic with natural shiplap, or prefer a chic, painted shiplap, we guarantee your new space will serve as the perfect backdrop to all of your holiday parties.
Half Wall: If full-wall shiplap isn't your style, you might consider running shiplap around either the top or half of the wall. This design feature can be paired with your favorite paint color or an alternate design material (such as tile). This will provide a beautiful and unique contrast that will "wow" anyone who comes to visit.
Statement Fireplace: Looking to freshen up that dated fireplace? Shiplap is a fantastic solution! shiplap can be used to make the fireplace a statement piece in the room, or it could be used to make it blend in more seamlessly. Tie it all together with a mantle, and enjoy snuggling up by your sleek new fireplace after a long winter's day.
Unique Ceiling: Shiplap can be a magnificent addition to traditional, vaulted, or A-frame ceilings. Use painted shiplap to open up a room, or select a more natural finish to give a hint of rusticity. Shiplap ceilings can be a great way to tie the space together.
Give yourself the gift of a new and invigorating space this holiday season. To learn more about shiplap and how Amerhart can make your HGTV-inspired design dreams come true, contact ustoday!