Enclosed porch ideas for spring
Enclosed porch ideas for spring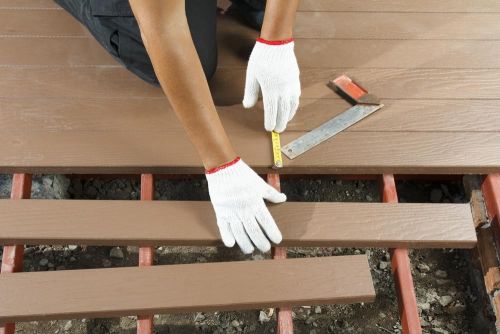 When warmer weather finally starts to arrive after a long, cold winter, many homeowners spend a lot of time thinking about how they can spend more time outdoors in the spring and summer. An enclosed or three-season porch may be the perfect way to do so without totally being exposed to the elements.
As a consequence, contractors may want to advise clients about the benefits of such an addition to their homes, and also how they can build them affordably, with ongoing usability in mind.
Perhaps one of the best ways to do so is with a long-term plan, according to This Old House. For instance, if a house already has a porch that the owner wants to improve and expand, that can be great, but so too can a slow roll-out. Homeowners that don't have such a structure in place may want to take time developing a plan for a more elaborate build-out that they can have contractors work on in stages, as a way to keep one-time expenses down.
"I was convinced that to do it right, I'd have to build the room in stages over a few years. First the deck, then the peaked roof, then the screening. Then later, maybe add windows," one homeowner who completed such a project told the site. "[Cape Cod, Massachusetts-based contractor Guy Clermont] suggested a way to make the whole thing affordable at once."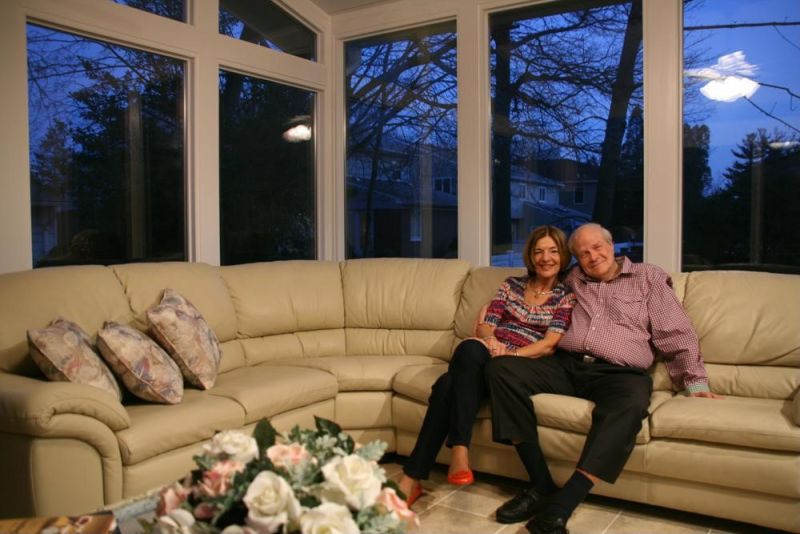 A three-season porch can be a great addition to any home.
Getting it right
Because installing four-season window and door frames can be expensive, it may be a better idea to go with more standard items that can have glass windows and screen inserts swapped out as needed, the report said. This can help keep the room usable deep into the fall without the added expense associated with a four-season addition, which typically come with a starting price tag north of $20,000.
Installing standard door and window frames alone can reduce contracting labor costs by significant margins, without sacrificing the look, feel, or usability of the porch itself. Some may also have to make accommodations to install electrical wiring for ceiling fans, lights, sockets, and other amenities, but that can be decided on an as-needed basis.
Along those lines, homeowners should also work closely with contractors to talk about how the space will be used, according to The Spruce. That, of course, informs plenty of decisions, including how big it will need to be, which will be directly related to the construction costs the project accrues. If the room needs to be large enough to accommodate a table for family meals or hosting guests, there may also be other factors that come into the equation, such as what kind of roofing needs to be installed.
What's the cost?
Obviously, homeowners who are working on a budget may have a lot to think about when it comes to getting this kind of project right, according to HGTV. Project costs can easily stretch into the thousands of dollars with little in the way of bells and whistles, so it makes sense for contractors to encourage close collaboration and come up with a must-have list.
Homeowners may feel there are some aspects of the project they can do themselves, but the more ambitious their goals for the space, the greater the need for qualified professionals who can do work quickly, efficiently, and - most importantly - the right way. With that in mind, contractors need to be able to stress the importance of doing one's homework and having the right information about what every aspect of a project entails as it relates to both timing and budget.
One thing many homeowners may not anticipate in all this is that building out an existing deck or concrete pad might sound feasible but often isn't, according to Angie's List. A screened-in, three-season porch often weighs far more than those simple structures can bear with their existing framework, if they were initially installed without the intention of being built up or out later.
Of course, every home and homeowner is unique and the requirements will always present an exciting challenge for contractors. This is why collaboration and open lines of communication with owners is so critical to ensuring a project goes as smoothly as possible from start to finish, no matter what the price tag or time table ultimately end up being.