6 Simple Ways to Feature Universal Design in Your Home
6 Simple Ways to Feature Universal Design in Your Home
In a previous post we introduced the concept of Universal Design and provided general background information. Here we'll give you a few product ideas so you can incorporate the principles of Universal Design in your next project.
Universal Design strives to naturally integrate the characteristics that make things user-friendly for all. At it's best, Universal Design is invisible to the untrained eye, and should be aesthetically-pleasing. Here are some of our favorite products created with Universal Design principles.
In the Kitchen
Pull-Down Shelving
No need to drag a chair into the kitchen to reach everything in your wall cabinet with Rev-A-Shelf's Pull-Down Shelving System. This functional pullout features a unique gas assisted lifting/lowering mechanism that provides stability through the entire range of motion and the arms lock into the down position for complete accessibility. The Pull-Down Shelving System has a sleek wire design and includes both side and bottom mount brackets, fully assembled wire baskets for easy installation, and is available for Wall 24" and 36" cabinets.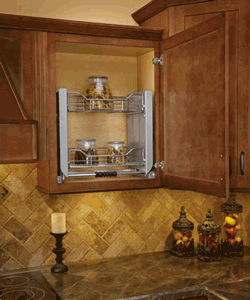 Cut-To-Size Insert Peg System
Organize your deep drawers withRev-A-Shelf's wood Peg Board. The board works with either wood pegs or chrome accessories (purchased separately). Available in three standard sizes, each size can be trimmed to fit and with the easy drop-in installation you can take your drawer from drab and messy to orderly and accessible within seconds.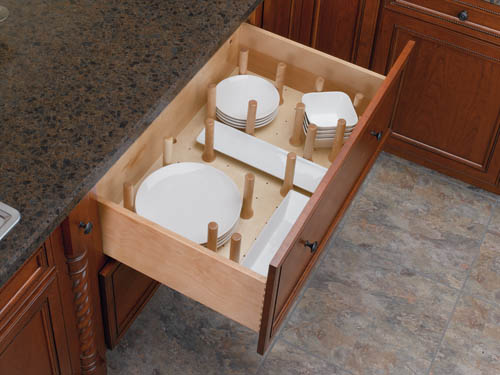 Blind Corner Organizer
Fresh, modern, and forward thinking, Rev-A-Shelf's Double-Tier Blind Corner Organizers provides easy access to all those hard to reach places in your lower cabinets. "The Cloud" features the very best in European design: clean lines, chrome accents, and your choice of luxurious gray or maple soft-close shelving surfaces.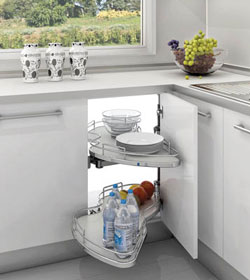 Decorative Cabinet Hardware
Despite the trend toward modern and minimalist cabinet pulls (including recessed and finger pulls), there are still many "U" and "D" shaped pulls that balance high design AND accessibility. Check out the variety offered by Amerock and Berenson to get a sense for the number of options available.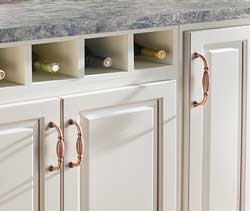 Lighting
Under-Cabinet LED Tape
Lighting is vital for Universal Design and Aging in Place. On average, the eyes of a 60-year-old receive only about 40% of the light received by the eyes of a 20-year-old. As we age we also lose some color sensitivity. Universal Design calls for good task lighting, plenty of consistent ambient lighting, and lighting that accurately renders colors, all of which can be accomplished with Tresco's FlexTape LED Lights.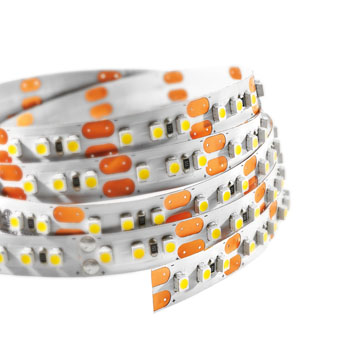 Trex Outdoor Lighting
Trex Outdoor Lighting enhances curb appeal with energy-efficient illumination that makes for safer nighttime strolls for all ages and impressive deckside ambiance. Best of all, the lights install in a snap and disappear into their surroundings for a truly sophisticated look.