How to keep your home's exterior safe
How to keep your home's exterior safe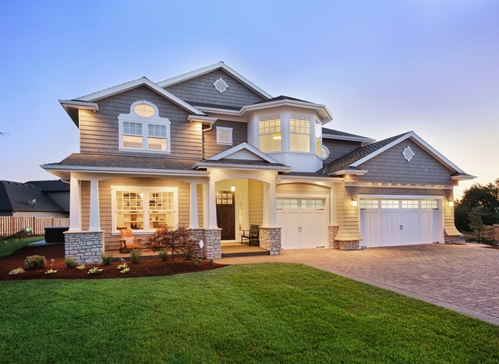 Whether you've been a homeowner for years or you just recently made your first investment, understanding how weather can impact your dwelling is critical. All of the elements, such as heat, rain, wind, and snow, can put a damper on playing house if you don't prepare your property's exterior properly for the inevitable harsh weather conditions. To limit the amount of seasonal damage you may endure, you must get your house ready with maintenance and strong, durable hardware.
Here are a few ways to keep your home's exterior safe, no matter what the forecast says:
Repair your driveway
There are a number of reasons you might spot a few cracks in your driveway. It could be a poorly installed driveway base, using salt to melt ice in the winter, growing tree roots or too much pressure, according to Angie's List. While you might be inclined to fix the damage yourself before the snow rolls in, consider hiring a professional driveway contractor to make sure the material is installed properly and safely. This will ensure you and your family members don't have to worry and slipping or tripping because of unnecessary cracks in the concrete or asphalt.
Fix the roof
Your roof should obviously be replaced if it's noticeably sagging or you can see sunlight from the attic. But additionally, if your shingles are curling, missing, cracked, or covered with moss or algae, or your roof is approaching it's 25th birthday, it's time to consider some new hardware, according to Good Housekeeping magazine. If you don't make the repairs before winter, your shingles will only get worse and increase your chance of having a very leaky Christmas.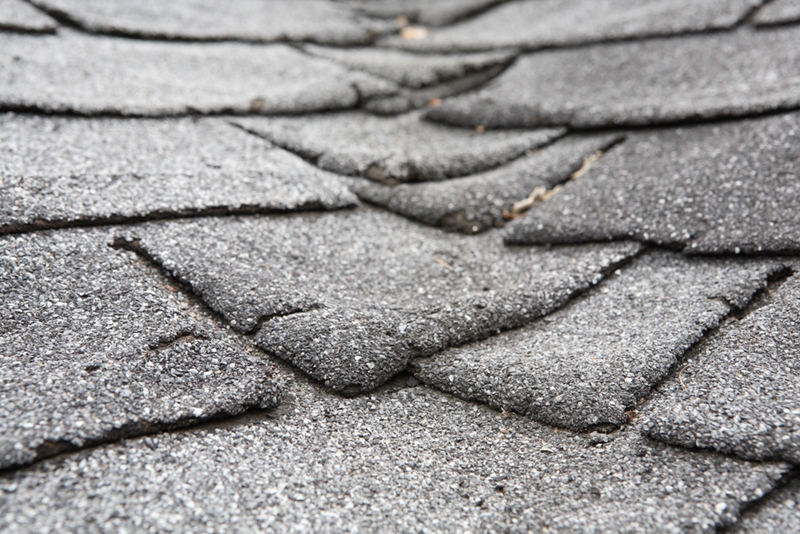 Warped shingles indicate the need for new roofing.
Install new decking
Your deck is your summer sanctuary, the quickest route to forgetting your troubles in life and retreating to a backyard staycation. But wet weather conditions in the fall, winter and early spring could damage your self-proclaimed oasis and keep you from going back when the sunshine and warm temperatures return. To keep this space safe, it's in your best interest to invest in new, durable decking. Trex decking makes a smart option, as it's rot and split free and requires no sanding, staining, or painting after installation. It comes with a 25-year fade and stain warranty, and only requires a little soap and water for maintenance.
Revamp your siding
When was the last time you updated your siding? Now might be a good time to inspect your home's exterior for cracks, splits, and holes - also known as the entryways for winter temperatures, weather conditions and critters. To keep your home's exterior and interior safe this winter, consider revamping your outdoor space with Rollex Steel Siding. It's built to withstand Category 5 hurricane winds, is guaranteed not to crack, split, blister, or peel, and is virtually maintenance-free.
For more information on how Amerhart can help you keep your home's exterior safe, contact us directly today.