How to make the most of your deck this winter
How to make the most of your deck this winter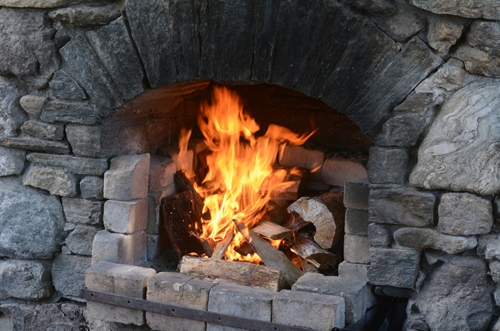 As hard as it is to admit, winter is right around the corner. Soon, snow will fall and temperatures will drop tremendously. But that doesn't mean you have to let the crisp conditions keep you from enjoying your deck year-round. There are plenty of ways to transform your outdoor space so that you can still use it comfortably.
Don't let the dreaded weather keep you locked inside with cabin fever all winter. Consider the following solutions that can help you make the most of your deck, regardless of the season:
Invest in an outdoor heating unit
Make your space more cozy this winter by adding an outdoor heater or small fireplace to your deck or patio setting. Not only can this addition help you warm up a small area in no time, it'll also give your outdoor arrangement some character, according to Wayfair.
"Install a patio cover to keep harsh weather conditions out."
Consider a patio cover
Inclement weather is bound to surface at some point during the winter, and the last thing you need is a substantial avalanche falling on you while you're spending time on your deck. To keep this from happening, install a patio cover. The harsh conditions will stay out, and you and your patio furniture will remain dry.
Entertain with a hot tub
Who doesn't love a nice dip in the hot tub, not to mention while it's snowing? This solution allows you to take full advantage of outdoor enjoyment, plus it's a great way to entertain your guests. There's no need to stay cooped up in the house on Christmas. Instead, you can retreat to your deck and get in the hot tub for a relaxing evening after a hectic morning.
Enhance your outdoor lighting
Since daylight doesn't last as long during the winter, you may feel more inclined to head inside once the sun sets. But that shouldn't be your only option, especially if you've made numerous improvements to your deck to ensure it's available for use year-round. As your final adjustment, add new outdoor lighting sources that extend the amount of time you can spend on your deck in the winter.