How to renovate a deck for spring
How to renovate a deck for spring
Winter weather can be harsh on a deck. Water and ice are damaging enough, but add wind and the occasional downed tree branch and you're looking at serious repairs. Now that the weather is finally warming, expect clients to be keen on repairing decks. You have the chance to provide a silver lining to their winter woes: Why repair when you can renovate?
Pitch the damages of the past season as an opportunity for new ideas and new construction design. Highlight the practical - reinforced frame, extra moisture protection - as well as the flashy. After all, spring and summer are coming and your clients likely want to host at least one outdoor event. What better time to show off a newly renovated deck?
Installing shade
Sunlight can be a blessing and a curse. While giving your clients joy and atmosphere, it can also damage skin and furnishing. Retractable deck awnings may be pricey but are a valued investment.
According to Angie's List, this addition can pay for itself over the years. Apart from protecting the overall furniture condition on the deck and nearby interior rooms, the shade from these awnings can lower the overall temperature of the house during those hot summer months. This means that the air conditioning and fans don't have to be turned on as often, saving on energy costs.
Retractable deck awnings also tend to be sturdier than their permanent counterparts. While you would never advise clients to shield a deck from three feet of snow using one, they can protect against rain, wind, and general stormy conditions. A strengthened build could also mean less to replace. Once you've installed retractable deck awnings for your clients, tell them it's not a job you expect to repeat anytime soon.
This also factors into costs as clients can spend more overall on several cheaper models rather than splurging once on the high-end product.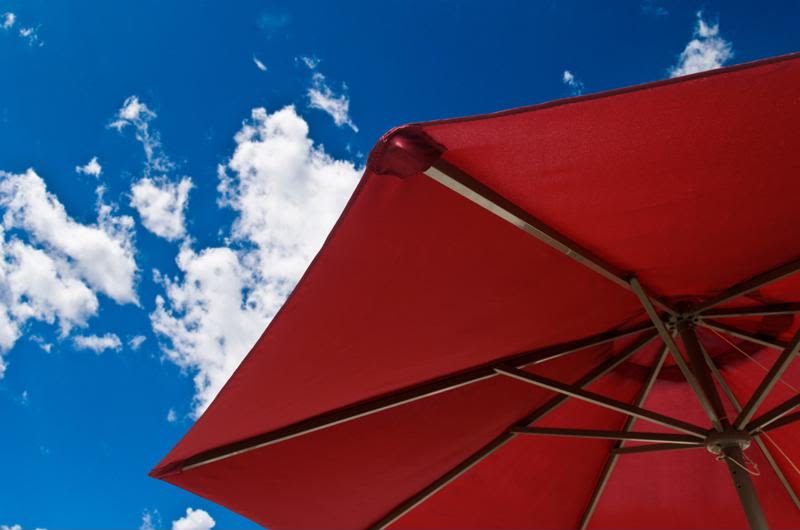 Shade prevents harmful UV rays from striking the wood of the deck, helping to extend its durability and visual appeal.
Adding class through layers
Younger clients and new families will love the elegant feel of a layered deck. As highlighted by Hotpads, layered decks put fashion first. If you have a client with a small backyard, this design helps give the impression of more room and mobility. Stress the space that's for guests and visitors while highlighting the borders with an extra flourish.
This design also allows for unique furnishing ideas, such as column lights or even floor lighting. The use of different building materials, such as combining wood, vinyl, and stone, provides a simple solution to highlight each layer. There's no reason that the only depth on a backyard deck has to come from the stairs.
Achieving the natural look
At the end of the day, a client's deck will be only as flashy or as durable as the material that built it. A pressure-treated wood frame looks natural and will last for years, despite winter hardship. Staining wood can also add moisture and chemical protection, especially useful if there's a nearby pool.
Amerhart recommends Trex as a composite decking supplier. Trex's composite wood decking shows its advantages over regular wooden construction. Trex is specially engineered to resist damaging insects like ants and termites. It also comes with a 25-year fade warranty, a promise that it can handle the sun better than its natural counterpart. Trex composite decking looks like the real deal but make no mistake, it is an upgraded substance.
If you have clients in areas with abundant moisture, insect activity, and hot summer sun then composite decking may be the perfect material. Its maintenance free and designed to last.
Your clients' mood may be down now over the winter damage, but every setback is an opportunity to create something better. Build a deck that's fashionable but, more importantly, enduring.