Keep costs down on a living room remodel
Keep costs down on a living room remodel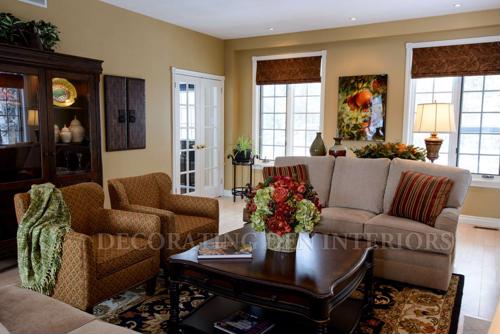 Contractors know all too well that one of the biggest issues they face when helping people remodel various aspects of their homes is that what their clients want and what they can actually afford don't always match up. With that in mind, it's important for contractors to steer the conversations they have with clients toward what makes sense for all involved, and ways they may be able to improve their living spaces without breaking the bank.
One part of the home people may be looking to beautify at this time of year is their living rooms, and the good news is that such a remodel is often far less expensive than those for other rooms of the home. Without considerations for plumbing or cabinet space, costs can be kept relatively low while still radically changing the space.
Building around a feature
The thing to keep in mind with living rooms is that, unlike other parts of a house, they tend to be built around one main item in the room. For instance, contractors may want to advise their clients on the idea of adding a fireplace – either the traditional, wood-fueled kind or the more modern, gas-burning type – around which the rest of the furniture in the room can coalesce. Along similar lines, building an entertainment center and bookshelf into an existing wall gives families places to gather and relax.
In each case, the cost for these features can run from several hundred dollars for basic installations to a few thousand for custom jobs, as well as the cost of adding, say, a large new TV. For that reason, contractors can advise on the right types of materials – especially renewable ones – that can help owners alter the centerpiece of the room without breaking the bank.
Get creative
In addition, many homeowners may want to consider that the way they have these rooms laid out and appointed now just isn't as conducive to a welcoming atmosphere as they might think. With that in mind, even before working together on a bigger change to the space, it might be important to think about basic issues like the flooring, lighting, and layout of the furniture itself with respect to existing features that could be changed easily.
Often, the changes homeowners might be considering are dramatic and, if they balk at the cost of making what they've envisioned a reality, contractors can advise them on more basic alterations that make more sense. Often, those changes don't even have to be all that big to make a room feel new again.
Consider the need
Finally, when redoing a living room, it's important for contractors to really get a feel for how people use those spaces now, and what their goals are. For instance, if a family has young kids who will need plenty of room on the floor for activities and play, then that's something that needs to be considered carefully when thinking about implementing just about any kind of change. Or, for homeowners whose kids are getting older and don't need as much space anymore, that may open up a number of options they might not have previously considered.
As with anything else in the renovation game, getting it right is all about the collaboration between contractors and clients well in advance of a new project. Finding a good way to make an owner's dream space a reality in a way that makes sense for both their desires and financial needs is crucial.