Make the most of limited outdoor space
Make the most of limited outdoor space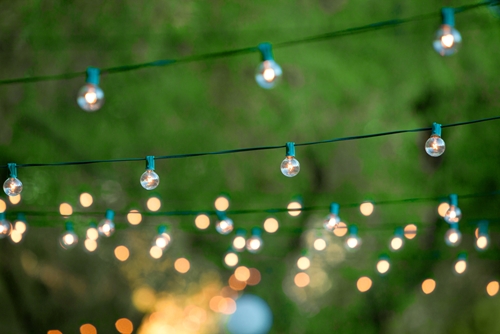 Maybe the neighbor's house is right up next to the yard. Maybe the garden is a little too overgrown. Whatever is taking up all the space, with a little inspiration and ingenuity you can build more with less. Here are some ideas on how to maximize a small yard while creating an incredible outdoor living space.
Don't stop the flow
When deciding where to use decking materials, consider how people will be moving into and out of the space. John Riha of DIY Network recommended extending traffic patterns that are already inside the house. With so little space to work with, exiting the home and entering the deck should make sense, and not cut across other spaces.
Think vertical
If you're building in a small yard, remember that you can build up, not just out. Adding different levels to your decking with shelving and stairs can help you make the most of a smaller area. You only have so many square feet to work with, after all. Steps and platforms also have the added effect of creating new outdoor rooms, making it feel like the area is larger.
Go multi-functional
Like any room inside the house, furniture often has to have multiple uses to fulfill all of the homeowner's needs. Keep that in mind when building outside. Patio or deck furniture can have more than one function: stools can be used as end tables, tables can act as seats, and furniture can be easily moved to accommodate different activities.
"When working with a small area, be creative."
Avoid clutter
Trying to fit too many components into a small space can make it feel even smaller. Instead, go with the concept that less is more. Outdoor living spaces don't need a lot of accessorizing, so keep the design relatively simple.
Stay ahead of the curve
When working with a smaller outdoor area, you need to be creative. A standard box-like deck may not work. Curved Trex decking allows you to create unique shapes that can fit into a more modest-sized yard.
Turn on the lights
A well-lit outdoor space will look more comfortable. Use outdoor lighting to give the exterior area more atmosphere, and it will feel less cramped.
Keep it real
Remember that you're working with limited outdoor space, so don't try to do too much. Focus on building a comfortable, functional area for enjoying the outdoors with friends and family.
Whether your project ideas include lumber composite materials, Amerhart is with you every step of the way. At Amerhart, we offer ongoing service, from inspiration, to customization and fabrication, well past product delivery. Check out our product catalogs to see how we can help bring your outdoor living ideas to life.