Tips for efficiently refurbishing a basement
Tips for efficiently refurbishing a basement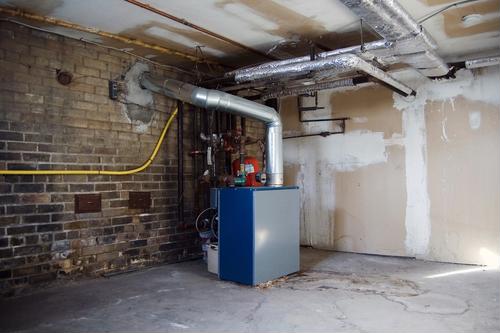 In decades past, basements used to be seen primarily as storage rooms. Whether it was food, tools, or Christmas decorations, homeowners utilized the subterranean location as an afterthought to the overall house. Now, however, times are changing. More families are storing less in favor of having greater living space.
A basement, once properly refurbished, can greatly expand the livable size of a home. However, clients cannot cut corners. While you may encounter resource-restricted clients with a focus on doing things cheap, you need to expand their education on the importance of redoing a basement properly.
As the foundation of many homes, basement jobs cannot be rushed or poorly implemented without potentially having adverse effects on the whole property.
How furnishing a basement helps the environment
Before we begin, a quick note on the environmental benefits or basement renovation. Unlike other forms of house remodeling or expansion, basements don't actively grow the house size. No new rooms need to be applied and roofing space does not need to increase.
According to Green Energy Efficient Homes, this helps in two ways. First, while your clients need space to live, their overall property requires room to be healthy. Plants like flowers and trees are important for not just air quality, but soil health and stability. Ground with no real roots is more prone to sliding and shifting, especially on non-flat surfaces that see significant rainfall.
Second, roofs convert solar radiation, generating heat for the home and the surrounding area. Greenhouse gases keep this warmth trapped below the atmosphere, negatively impacting the temperature of the planet. Less roof space means less unneeded heat generation.
Before it can be livable, apply insulation
However, while basements don't generate greenhouse heat, they can lose a lot of that comfortable in-home warmth if not refurbished correctly. The first step, according to Green Building Advisor, is to incorporate the basement and any crawl spaces into the building's thermal envelope.
Using closed-cell spray polyurethane foam or similar substances on basement walls and around rim joist areas can seal out the cold and, just as importantly, moisture. Unfinished basements typically have increased humidity, driving down temperature and increasing the likelihood of mold growth, which makes areas unlivable.
Before a basement can become a functioning bedroom or other living area, every crack should be sealed and insulation applied to keep out the damp. Installing exterior walls is also advised.
Lastly, be sure that any and all draining improvements have been made to place in-ground water absorption farther away from the basement space.
Choose a warm, water-proof floor
Once that's done, your client will need a floor. The best bet is something warm but waterproof. To this end, carpeting is sadly not advised. While carpet helps mitigate heat loss through the floor, it can be easily damaged by any moisture that seeps through. The material also holds dust which, in a basement space with few to no windows, won't be easily cleaned.
Affordable alternatives include epoxy floor coatings and ceramic tile, according to the DIY Network. However, engineered wood is also an option for those clients with larger budgets. A rug can always be installed later for added warmth and, if damaged, can be more affordably replaced.