Tips for remodeling a basement this spring
Tips for remodeling a basement this spring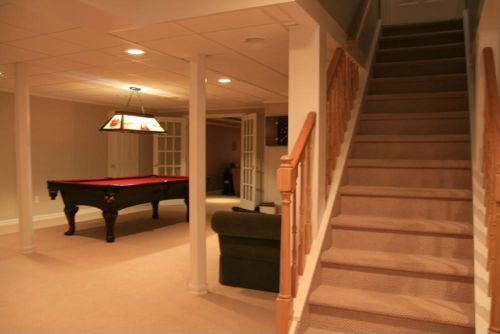 Now that February has arrived, many homeowners may be turning their attention to the renovation projects they want to undertake once the spring thaw comes. Often, that might include finishing or otherwise renovating all or part of their basements.
With that in mind, and because of some of the unique weather-related risks that may arise during the spring months, contractors would be wise to remind clients of the issues involved.
1) Will the space stay dry?
First and foremost with a basement renovation project, there should be a concern about keeping the space dry and the foundation in good shape, according to the DIY Network. Contractors need to be able to advise their clients well, and should, therefore, ask about any potential problems with a recurring leak in any part of the basement that could inhibit the project.
The same is true of when there are parts of the foundation where water regularly pools up as the spring thaw arrives or heavy rains fall, the report said. Even if there's not a leak now, if this issue is persistent it can lead to one in the future.
2) What's allowed?
While most contractors will be quite familiar with the local rules and regulations related to renovation projects in their areas, it's always important to check the building codes for any specific job to see what permits will be required, the DIY Network added. Any inspections that may need to take place for plumbing or electrical work will also be vital to square away as soon as possible so the project can advance as planned.
3) What's the budget?
While many homeowners may have some grand ideas about a basement finishing project, contractors need to work to help them understand what's realistic based on what they can afford to spend, according to Decor Snob. For instance, a home office or game room likely wouldn't cost as much as a theater room because of the amount of electrical work involved, or a space with a separate bathroom that would require plumbing work.
As long as people have a good idea of what a renovation is likely to cost, they are more likely to be satisfied with the project and its progression.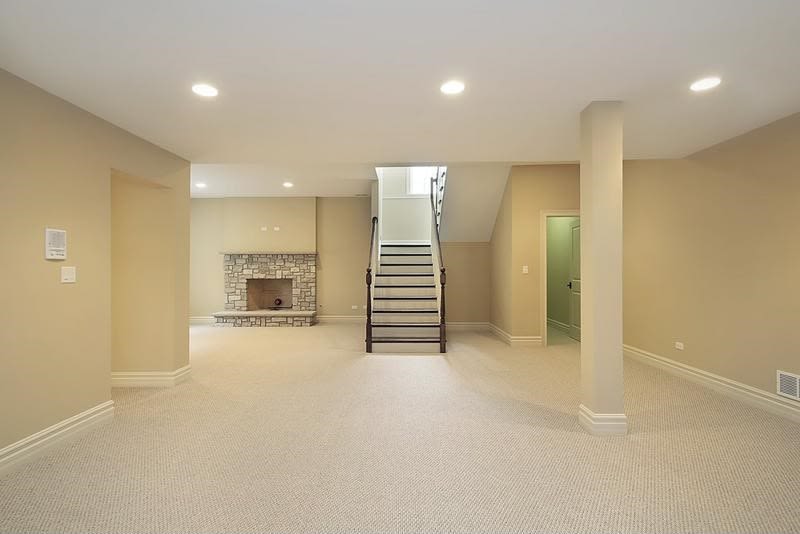 A basement renovation can be a lot like a blank slate.
4) What's the need?
The ways in which finished basements will be used - and therefore the kind of work contractors will have to put in to complete the job - may depend a lot on who the client is and, more specifically, the demographic group they fall into. Home Advisor recently found that millennials are 89 percent more likely than all other age groups to renovate a basement, especially as they look to expand the living spaces in what is often a relatively small starter home.
To that end, contractors may need to remind younger people - who have typically never owned a home before - of the value of proper insulation, which can be a little more expensive but certainly make the space a lot more livable. After all, homeowners won't get as much use out of a space, making the investment less "worth it," if they skimp on the basics before splurging on luxury items that are merely nice to have.
5) What makes the space unique?
Contractors likely know full well that no two jobs they complete are the same, and that consideration may be doubly important when it comes to finishing a basement, according to BobVila.com. For instance, many homes have lots of ducts, beams, and pipes that may need to be planned around, whether they're going to be incorporated into the space or hidden by walls and drop ceilings.
Likewise, because there's probably not going to be a lot of natural light coming into the space, it's important to consider all lighting issues early in the planning stages and arrive at a decision that will work for the homeowner's preferences. Indeed, some might be perfectly fine installing fluorescent lighting in the ceiling, while others may prefer more traditional home lighting options.
Experts also note that light that emanates from the walls - such as from sconces or recessed lamps - may help the lighting in the room feel more natural.
6) What's the expectation?
The more contractors can do to work with homeowners during the planning phase, the easier the renovation of the space will end up going. As a result, communication is key for any such effort throughout the process.