Ways to decorate your deck this fall
Ways to decorate your deck this fall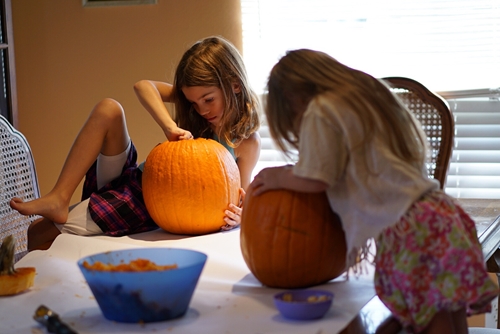 Your deck space may not be as visible as the rest of your house, but it can still be a great opportunity to add some festive flair to your home. Railings and patio furniture present excellent opportunities for decorating. Still, you may ask yourself which styles will work best for your deck. The rule of thumb is to keep it tasteful but have fun with it. Check out some of our suggestions for fall deck decor below.
Fall style
From leaves to scarecrows, fall is one of the most pleasing seasons for which to decorate. For your deck, consider wrapping garlands made of fallen leaves around the railings. This will create a natural yet festive look. You can also get your family involved with decorating by using the leftover leaves to make wreaths to hang on the patio door. When it comes to furniture, swap out the pieces with summer colors for ones autumn hues. Deep red, brown, gold, and orange are all excellent options. Complete your harvest look by adding a few decorative scarecrows, a basket of fake apple and pumpkins to the mix.
Spooky spirit
If wreaths and leaves don't appease your tastes, you could go for a spookier theme. Instead of leaves, you could wrap purple or orange string around the deck railing. Just be sure the lights are weatherproof. To add a little family time to your decorating, you could have your kids help you carve some scary-looking jack-o'-lanterns to place around the space. Additionally, your local home decor shop is likely to have some wonderful door hangings and other Halloween-themed accouterments that you can use to achieve the look you want for your deck. Draping fake spider​ webs across the space is another excellent way to add to this style.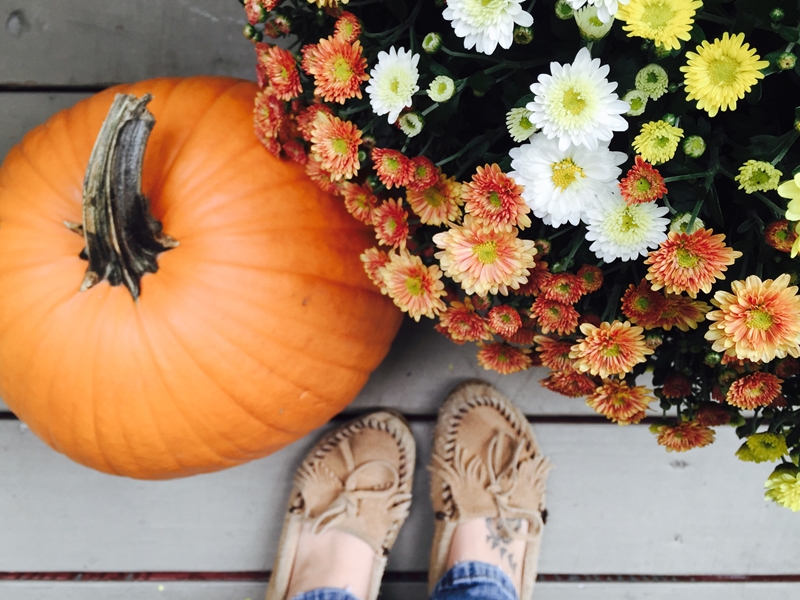 Pumpkins and autumn flowers are perfect for completing your fall deck decor.
Team pride
Maybe you want to do something entirely different with your fall deck decor. Well, you are in luck if you are a sports fan. Fall brings the return of football and the baseball postseason. What better time to display your team pride? Your deck space is perfect for this type of decoration because it is the perfect location to host gameday cookouts and discuss the week's matchups. To bring a little team spirit to your deck you could hang flags with your team's logo. You could also hang overhead rope lighting in your team's colors for a festive yet classy look. Additionally, patio furniture with cup holders is crucial for accommodating game day guests, and a built-in cooler could save someone a trip to the fridge at a crucial moment in the game.
There are plenty of ways to incorporate seasonal decoration to your desk. From freaky or festive to sporty, you can change your deck's decor to fit your tastes. All it tastes is a little planning and a few purchases. However, these decorations mean nothing if your deck is in poor condition.
If you find that your deck space is crumbling or in need of an upgrade, consider replacing it with a custom deck. You can design the deck of your dreams using long-lasting, natural-looking composite materials. Composite decks have the appearance of real wood without the risk of rotting, splintering, or warping. They are also insect-resistant and require very little maintenance.