Ways to utilize your deck in the winter
Ways to utilize your deck in the winter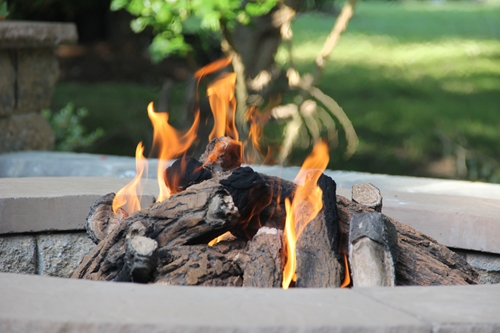 The deck is a wonderful outdoor space that gives homeowners an extra area to enjoy. However, most people make the mistake of assuming that their decks are only suitable for use in warmer seasons. Yet if you are not using your patio space in the winter, you are missing out! Listed below are several ways to help homeowners make the most of their deck space all year long.
Add space heaters
A major reason people avoid using their decks in the winter is because of the cold temperatures outside. By adding sources of heat around the space, you can make the area more comfortable and make it possible to enjoy your deck even in the chillier months. Fire pits and heat lamps are great ways to add extra heat. By building a custom deck, you may even have the option to include a built-in fire pit in your deck space. North-facing wind screens are another way to keep the cold out. When this directional gust comes screaming through in the coldest season, it makes everyone uncomfortable. A wind screen will help block out some of the chill and allow family and guests to get comfortable by the space heaters.
Install a patio cover
With colder temperatures often comes the inclement weather of the season. Snow, sleet and ice make a deck uncomfortable and they can be damaging to the materials used to build the space. By installing a patio cover, you can prevent winter weather from invading. A cover also gives you the opportunity to sit in your favorite patio furniture and watch the snow fall gently down without getting covered in it.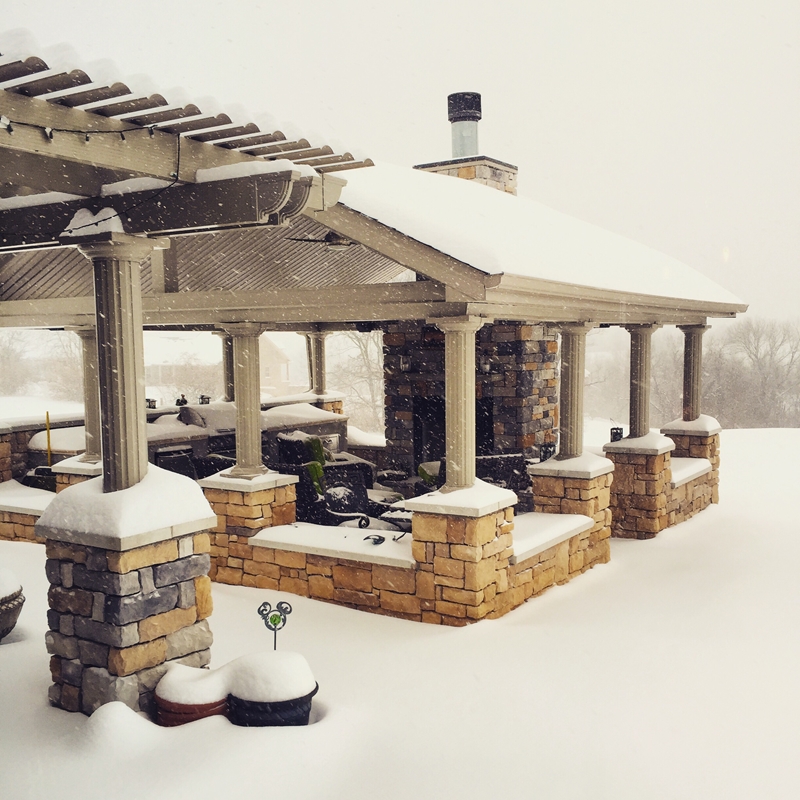 The patio cover can protect your gathering area from heavy snow, allowing you and your family to enjoy it year-round.
Invest in a hot tub
Nothing sounds nicer than slipping into some hot water when winter weather strikes, right? The deck or patio is an excellent place to install a hot tub. This feature will allow homeowners to treat themselves like they were at a mountain spa. Imagine relaxing in the bubbling, warm waters of your very own hot tub and the snow comes down around you. It is a luxury that all should consider. However, you should be mindful of the location you are planning to put it, as splashing water may damage certain decking material. Speak with your decking expert before making the decision to include a hot tub.
Decorate for the season
While your deck may be covered in greenery during spring and summer, many plants cannot withstand the barrage of winter weather. However, leaving your deck un-decorated can make it appear dull, and could also discourage your friends and family from using it. Decorations give the space life and make it more inviting. Try hanging some LED outdoor lights for the holidays or placing some holiday plants such as poinsettias, miniature evergreen trees and orchids to brighten things up. Your efforts will make your deck a picturesque place to enjoy through winter.
When you invest in a custom deck, you should feel free to use it all year long. By adding certain features to make the space more comfortable and inviting, you and your family will be more comfortable on the deck in the winter. This will allow you to get more value from your deck and patio. Simple changes like adding a space heater or decorating for the season can each make a huge difference on their own, but when paired with bigger changes such as installing a hot tub or patio cover, your deck will be transformed into a winter haven.