Which decking materials are best for your project?
Which decking materials are best for your project?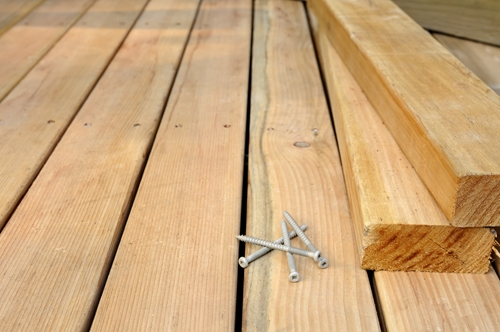 If you're planning to build a new outdoor living space soon, the first question you might ask yourself is what decking material you're going to use. These days, you have plenty of great options. The type of lumber that works best for you depends on a lot of factors: the type of outdoor space you'd like to build, your budget, the climate you live in and your personal taste.
Hardwood
Exotic, tropical hardwoods like mahogany, ipe, and teak are also hard and durable, but that hardness makes them difficult to cut. They're naturally resistant to insects and rot, but their density makes them difficult to stain properly. These are beautiful woods with dark, rich red colors, but they're all imported so they're going to be more pricey.
Softwood
Softwoods like redwood and cedar are both naturally resistant to rot and insects. Both are known for their rich colors, but you'll have to stain them in order to maintain that color over a long period of time. Their strength and durability can vary depending how much heartwood is in the boards. If it's made up of sapwood, it's going to be softer and less durable.
Redwood in particular gets more expensive the further you are from the west coast. It's naturally stable, so it won't warp like other types of wood. Since cedar is so soft, it can splinter. Because of the splintering, cedar is more commonly used for railings or other vertical elements, instead of being used for deck flooring.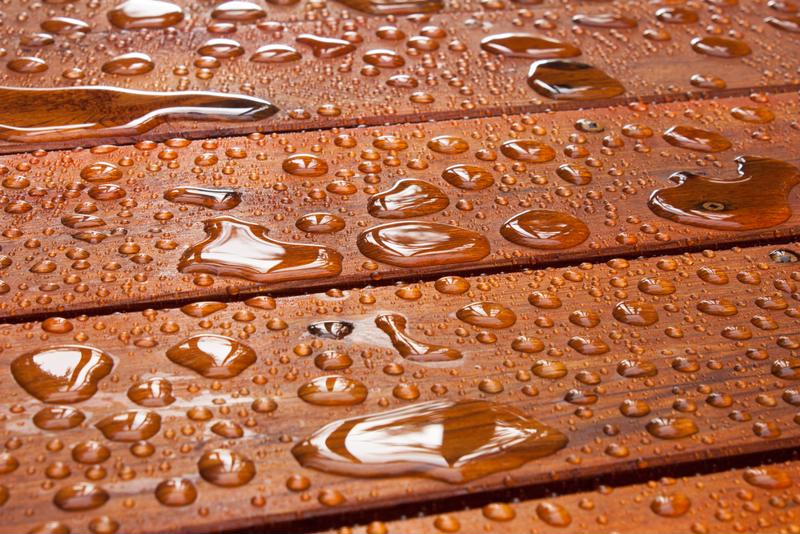 When it comes to, you have lots of options.
Pressure-treated lumber
Pressure-treated wood is rot and insect-proof. It's also widely available, and more affordable than redwood or cedar. This material is primarily used for the support beams on a deck, with other types of wood on top. It can be unstable, and can warp or shrink over time. Higher-grade pressure-treated lumber is more expensive, but also more stable. Pressure-treated wood can be stained to match your color of choice.
Composite materials
Made from a combination of wood and plastic, composite decking materials give you the benefits of beautiful, rich wood while requiring significantly less maintenance. Just rinse it with water now and then and you're good to go. This material will never splinter like other materials, so they're safer for bare feet. Composite decking materials like Trex are available in a wide variety of colors and styles to match whatever project ideas you have.
Whatever materials you're looking for, we can help. At Amerhart, we're inspiring people to build their version of the American dream.