Which flooring is best for client bathrooms?
Which flooring is best for client bathrooms?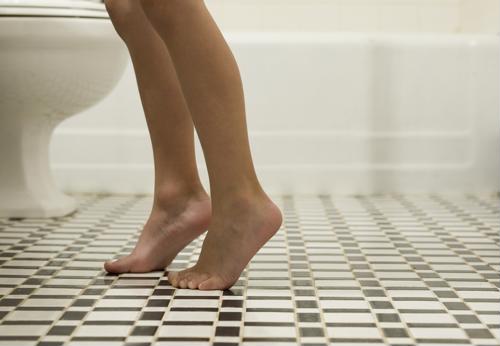 It is easy to understand why your clients overlook the bathroom. It's not going to be a place of fond family bonding or jubilant evening parties. While bathrooms serve a key need within the household, they have often been relegated to afterthought status. Many homeowners prioritize rooms like the kitchen and living room instead, as these are areas that will see longer use duration and more visitors.
However, the bathroom can be a place of comfort if designed well. And arguably the cornerstone of any room construction or renovation is floor choice. Even when it comes to the bathroom, your clients may have some ideas in mind as to the ideal bathroom flooring. But not every choice works for this space. As the expert (and voice of reason), part of your job includes educating your clients on which bathroom flooring option is best for them.
Can wood work?
Hardwood flooring is very trendy these days. Odds are your clients have already requested it for the at least one space in the house. However, regular hardwood flooring and bathrooms are a bad fit. The moisture levels, primarily from showering and bathing, are too high. Even the highest quality oak will be bending and growing mold within a year.
However, if you have a client who just has to have flooring with that natural look, engineered wood can serve as a substitute. This option has been treated and fitted with a plywood base to help lock out moisture, according to The Spruce. However, even this option may not last as long as some alternatives. Engineered wood is still wood at the end of the day, and being moisture-resistant is different than being water-proof.
The laminate improvement
When it comes to bathrooms, laminate flooring may be even better than engineered wood. Laminate may be made from a wood chip base, but it has been extensively treated. On top of that (literally) is the wear layer, which many companies design to be exceptionally hardy.
Laminate flooring is arguably your client's best bet to achieve a happy balance between having the look of real hardwood and owning a bathroom floor that will not degrade at an unfortunate pace. Laminate can also be cheaper than its hardwood counterpart, making this option better suited for homeowners who need to balance the budget while improving their home.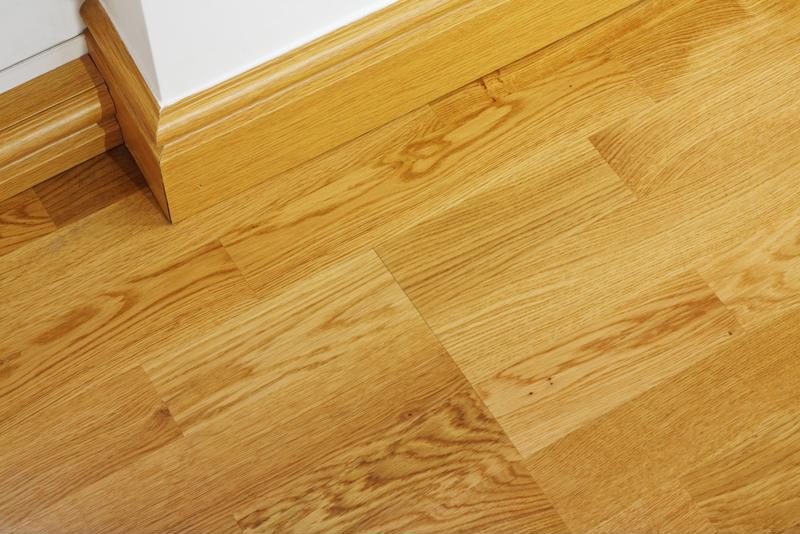 Laminate flooring resembles its hardwood counterpart.
Why you should argue for stone, vinyl, or ceramic tile
If your clients have the resources you may want to recommend one of the big three: ceramic tile, stone, or vinyl flooring. Each of these options is incredibly water and mold resistant, making them ideal for the bathroom space.
Stone flooring, in particular, adds an air of elegance to the bathroom space, however, this product can be pricey and older clients especially should be informed that stone, when wet, can be quite slick.
Vinyl is easy to install but should still be handled by yourself or another home professional. Clients may be tempted by the "do-it-yourself" mentality but should be discouraged. Improperly laid vinyl can be dangerous and may wear out far quicker than a professional job.
Ceramic tiles have very few disadvantages other than their temperature, which can be cold in the winter months. However, heated tile can also be installed to help improve this problem.
The problem with carpeting
In general, you should be willing to give your clients a bit of free reign when it comes to flooring options. However, carpeting must be vehemently discouraged. As Horizon Services pointed out, carpeting is the worst bathroom flooring option. Not only will it absorb moisture, this dampness will make it impossible to clean.
Guide your clients away from this option whenever possible, suggesting instead that he or she simply purchase a rug instead.