P-BK020230SBK
Trex Transcend Composite Square Balusters - Pack of 16
Balusters
MPN: P-BK020230SBK
P-BK020230SBK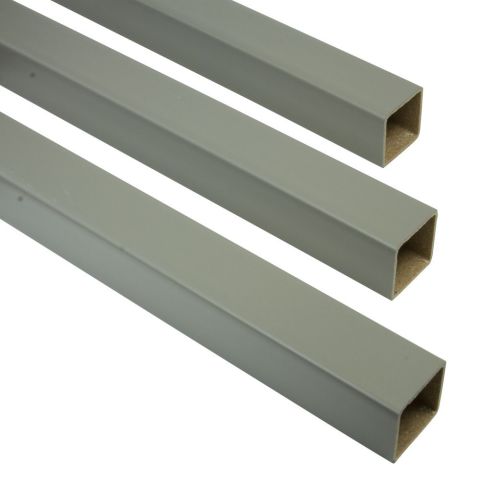 Application:

Railing

Compatible materials:

Trex Transcend

Weight:

15.75 lb

Brand:

Trex

Sub Brand:

Transcend

Made in US:

Yes

Manufacturer:

TREX COMPANY

Material:

Composite

Used for:

Trex railing systems
The Transcend Composite Square Balusters give a modern look to the Trex Transcend Railing System. Installed with the Transcend Accessory Infill Kit For Square or Colonial Balusters (sold separately), the balusters are spaced perfectly.
A 6 foot horizontal section requires 13 balusters whereas an 8 foot section requires 18.
For stairs, the 6 foot section requires 11 balusters and the 8 foot section requires 15.
Pack of 16 balusters for use with Trex railing systems
Use 30.375" baluster for a 36" Final Rail Height
Use 36.375" baluster for 42" Final Rail Height
Horizontal 6' OC section requires 13 balusters, horizontal 8' OC section requires 18 balusters
Stair 6' OC section requires 11 balusters, stair 8' OC section requires 15 balusters