3 advantages to doing exterior work in the summer
3 advantages to doing exterior work in the summer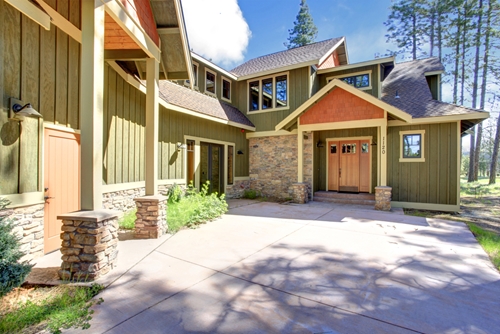 Why should you use the coming summer months to take on those much-needed exterior projects? There are a few reasons to choose from, aside from the most obvious one being the chance to take advantage of warmer weather. Read on to find out why it's a good time to finally get those projects started, as well as the specific reasons Palight Trimboard can be an ideal product solution.
With the change in seasons comes extended daylight. For visual-oriented projects like remodeling the siding of a home, this could be an advantage, since it allows you to see the way the home looks later in the day than usual.
Palight Trimboard, for example, offers three color schemes, which could catch a slightly different look throughout the day. The sunlight might give you a better idea of how this material actually presents when the hours change.
Most convenient for buyers
Do your customers have more time and money on their hands at this time of the year? Then that's another reason to prepare to work. If the products you are using are particularly suited for fast, hassle-free installation, homeowners are likely going to appreciate it all the more.
This doesn't mean that the exterior doesn't need to be durable as well, though. In fact, high-quality additions to the home can prove their worth if the homeowners are around to test them for themselves. The Joint Center for Housing Studies of Harvard University Remodeling Futures Program recently said that renovation spend will grow overall into the next year, despite some decline.
JCHS Managing Director Chris Herbert referenced the activities of homeowners, which has both positive and negative results for renovation trends.
"Homeowners are continuing to spend more on improvements as house prices strengthen in most parts of the country," Herbert said. "Yet, recent slowdowns in home sales activity and remodeling permitting suggests improvement spending gains will lose some steam over the course of the year."
Other exterior projects may be on the brain
An order for new siding, trim board, or other installations could be just the beginning. As such, you might need to find a brand that fits in with homeowner demands or matches other new constructions, such as additions to the home.
Perhaps unsurprisingly, homeowners seem to be more interested in remodeling in the summer months and may be more ready to finally cross items off of their list, which could be an obvious boon to construction.
Affordable materials always makes a difference but could be useful here as it lowers costs for you and allows you to offer a better deal. Click here to learn more about how Palight Trimboard can be a good option.