3 great storm-safe upgrades for homes
3 great storm-safe upgrades for homes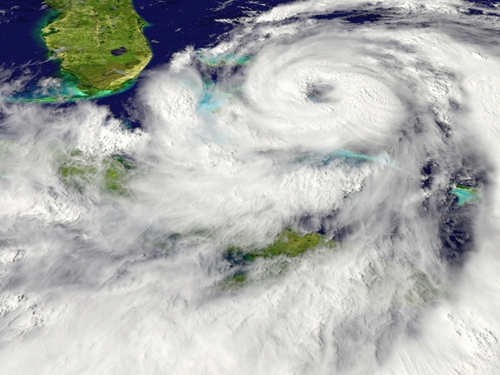 Protecting a home from possible weather damage can be a huge effort. There's no one type of storm or storm damage, even though there are certain things you can prepare for. With a few new products, you can help improve a home's durability and save the time and effort that would come with damage after the fact.
Residents will likely appreciate attention to detail and timeliness with these important product and materials updates. Here are some basic areas to get started.
Siding
Some of the biggest threats to siding include heavy hailstones and high winds. Whether it's a small nick in the panel or major destruction, damage leaves the home exposed. As such, your main task can be to find a product that's specifically intended to take on bad weather and can stand up to punishing winds in particular.
A good choice might be steel, since it's particularly heavy-duty. Rollex Aurora Steel Siding is meant to stand up to harsh winds and resist fracturing, which can cut out some of the repair or replacement costs that might otherwise crop up later.
This brand of siding is specifically proven to make it through 155 mile per hour winds. That's the wind speed for the most dangerous hurricane classification, so it's safe to say you've got a maximum level of protection.
Windows and doors
There are numerous ways to shield windows and entryways. Once again, installing products that fit the threat will help directly, especially if they've been tested properly. Other options include storm windows and doors to enhance existing barriers.
There are concerns other than wind damage to be aware of, though. Water can leak through, so seal windows and doors to limit the amount of moisture that can come through them. During a really intense or prolonged storm, this can be a sizeable danger. Pay special attention to where these windows and doors are in relation to the home, as well as their size. Make sure all the glass is strong, too.
Roofing
Getting the roof in good shape can take comprehensive work, so it's worth saving up for the full treatment. The roofing products you use can feature strong support structures leading up to a durable surface layer, with shingles that are less likely to get torn off, no matter what they are made out of.
Hold out for the best, most resistant materials from the base to the shingles themselves to construct a worthy shelter. It should be strong on all levels. Our retail products catalog features GCP Applied Technologies (formerly WR Grace) products, which include shielded roofing underlayments for the elements and barriers to seal the entire home.
With all of the different options to consider, it's good to start out looking for home products that will last and provide high ROI.