P-110RC
1 x 10 Electric Blue Select Tight-Knot, Kiln-Dried Cedar - S1S2E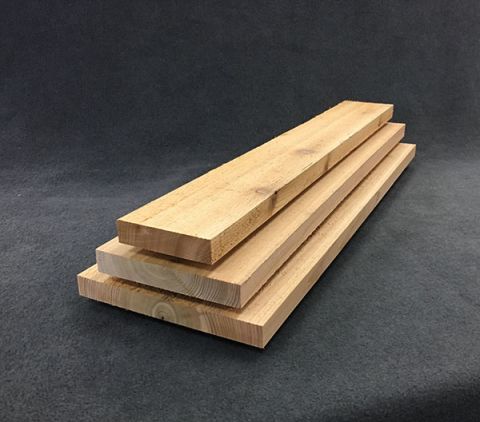 Electric Blue Western Red Cedar boards are ideal for deck rails and trim, battens, window trim and fascia boards.
Made from STK (select tight knot) grade Western Red Cedar, these boards are surfaced one side and two edges, with a 100% surfaced back.
They have no wane and can be used as a reversible product.
STK (Select Tight Knot) grade
Machine waxed and branded on both ends
S1S2E with 100% surfaced back and two edges
No wane - can be used as a reversible product
Follows WCLIB #17 grade rule book, paragraph 111E allowing 10 to 15% 111F