P-104HQ
1 x 4 Grade #2 Pine Eased Edge Boards - Surfaced Four Sides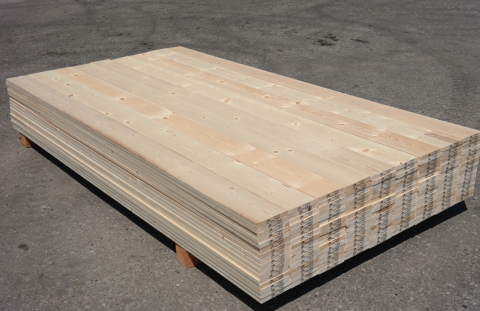 As dimension lumber, pine is versatile because of its high strength-to-weight ratio. Kiln drying helps to prevent natural staining of the wood, improves its strength and increases its resistance to decay.
These boards have eased edges, making them easier to handle and finish. The ends are grade stamped and sealed with a thin wax coating to improve appearance and stability.
Usually a cream to almost white color, with an occasional hint of red, pine has a fine, even texture, and a consistently straight grain. Numerous live, well spaced, intergrown knots are also common.
Eased edges
Easy to handle and finish
Kiln dried
Surfaced 4 sides (S4S)