P-ACCC403214D
Accuride 4032 150 lb Medium-Duty Full Extension Slide, Clear Zinc
Drawer Slides
MPN: P-ACCC403214D
P-ACCC403214D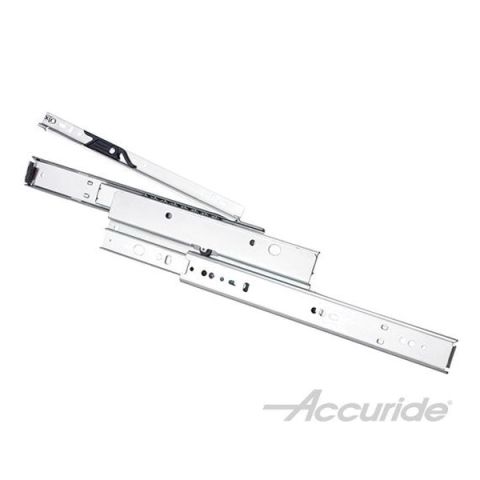 Keep your hardware running smoothly and ever-forward. Built with full extension and an easy to use rail mount/disconnect, the 4032 model is a commercial-grade sliding solution that provides effortless motion to more in-depth and broader drawers for storage, displays, cookware and so much more.
Perfect for retail spaces, homes, and showrooms, the 4032 also includes silenced operation, premium progressive movement, as well as our standard hold-in detent to eliminate drawer roll-out and bounce-back--preparing your handcrafted hardware for everyday use and long-term success.
Cam drawer adjust provides up to 3/16 in precise vertical adjustment
Premium progressive movement
Hold-in detent prevents roll-out and bounce-back; Silenced in and out
32 mm and traditional hole pattern
Full extension, 0.50" side space, rail mount disconnect, drawer widths up to 27"