8BCRAD38
Plain Square Edge BC Radiata Pine Siding - 11/32" 4x8
Plywood Siding
MPN: 8BCRAD38
8BCRAD38
MFG #: 761806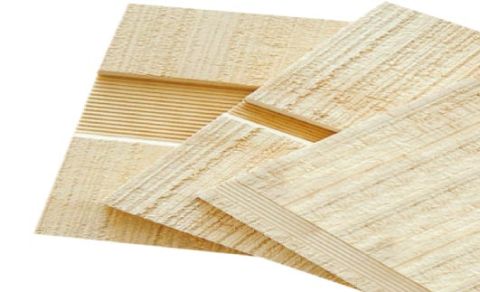 AraucoPly siding is laid up on a composed Radiata Pine core and features 6 or fewer wood patch repairs per face. No synthetic repairs are permitted.
Uniformly light in color, this siding has less resinous surfaces and accepts paints and stains easily.
Exterior Phenol-Formaldehyde resin.
Grade-stamped and span rated by TPI.
Easily accepts paints and stains.
Exceptional quality, superior appearance, flatness, durability and dimensional stability
ARAUCO's rigorous standards of sustainable forest management, log selection, and process control
Made from pruned, plantation-grown Radiata pine logs for fewer knots and clean, uniform, light-colored faces
Composed cores using exterior phenolic (PF) resin
Plain no-groove pattern