P-8BCRAD8
AraucoPly T1-11 Radiata Pine Grade BC Siding - 8" On-center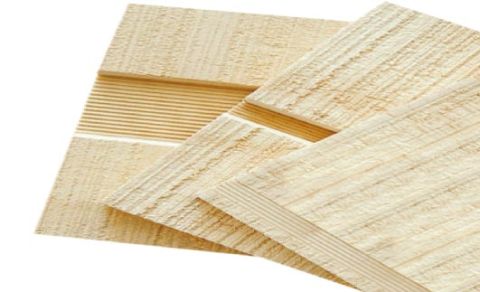 AraucoPly premium siding products are laid up on a composed Radiata Pine core and feature 6 or fewer wood patch repairs per face: no synthetic repairs are permitted.
Uniformly light in color, this siding has less resinous surfaces and accepts paints and stains easily.
Exterior Phenol-Formaldehyde resin.
Grade-stamped and span rated by TPI.
Available in 4' x 8' and 4' x 9' sizes with 19/32" thickness.
Exceptional quality, superior appearance, flatness, durability and dimensional stability
ARAUCO's rigorous standards of sustainable forest management, log selection, and process control
Made from pruned, plantation-grown Radiata pine logs for fewer knots and clean, uniform, light-colored faces
Composed cores using exterior phenolic (PF) resin
Deep groove, 8 inch OC pattern