CCWDB
H-Bar - 1/2"
Soffit Accessories
MPN: CCWDB
CCWDB
MFG #: 5250401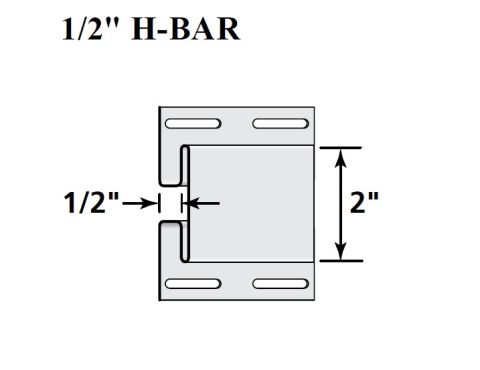 Use this CertainTeed 1/2" H-Bar to join soffit panels. It is particularly useful on porch ceilings and hip roof applications.
Part of the Vinyl Carpentry® Soffit Trim collection, this H-Bar is for use with most soffits and vertical siding.
CertainTeed offers a wide variety of wall and soffit trim options for creating beautiful transitions while providing protection from damaging moisture.
Color-clear-through construction means scratches won't show.
New construction and remodeling installation flexibility.
1/2" H-Bar joins soffit panels