P-FMCTXT234VT750TR
Cortex for VERSATEX Trim
Siding & Fascia Screw
MPN: P-FMCTXT234VT750TR
P-FMCTXT234VT750TR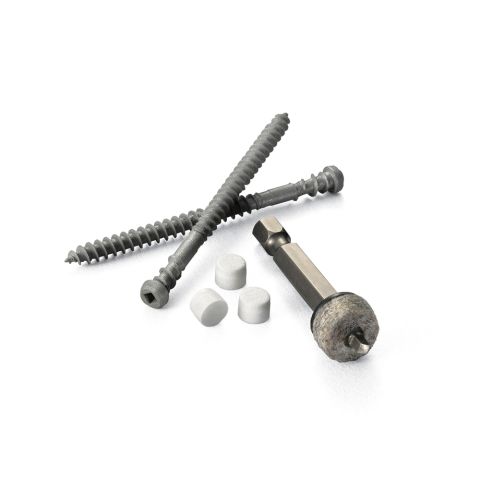 Cortex Concealed Fastening System for VERSATEX Trim is a fast and easy way to conceal fasteners and screw heads when installing PVC trim Boards.
Cortex is easy-to-use. The FastenMaster Cortex box includes everything needed, including screws, plugs and setting tools.
FastenMaster recommends installing with an 18 volt cordless impact drill. The Cortex for Trim Fastening System is designed for use with PVC Trim with actual thickness of 5/8" to 5/4".
A key feature is the TORX® ttap® Drive System, which is almost impossible to strip-out, and the deck fastener is easily removed. The stability button keeps the fastener straight through installation.
Available in 3 sizes. 50 Linear-foot size includes (75) screws, (100) plugs & (1) setting tool. 250 Linear ft size includes (375) screws, (400) plugs & (3) settings tools. 750 Linear foot size includes (1125) screws, (1200) plugs & (6) setting tools.
Compatible with VERSATEX Trim
TORX® ttap® Drive System
Optimized for extreme pro contractor use: stronger bit material and industrial grade felt enable installation of 350 fasteners on one Cortex Setting Tool
Plugs are made from manufacturer OEM trim boards, ensuring plugs match the trim