P-DP1100
Diamond Pier Pin Pile Foundation System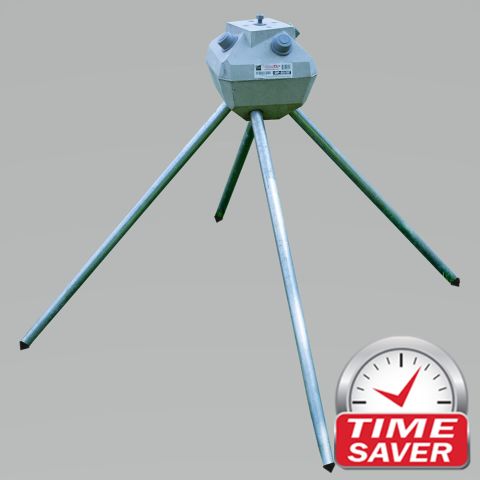 The Diamond Pier Foundation System is a solid pin pile foundation system for decks and other backyard projects. The system reaches deep into the ground without digging holes or pouring concrete.
The precast concrete head is installed at the ground surface, and steel bearing pins are driven through the head and into the ground using simple hand-held tools.
This revolutionary product installs in minutes and is great for supporting decks, gazebo's, porches, and walkways.
Diamond Pier has successfully performed as a code compliant equivalent to a traditional concrete footing in some of the most difficult soils in the United States. A recently completed 10-year study evaluated the installations of Diamond Pier foundations from 2009 through 2019. The results show Diamond Pier DP50 & DP75 models resisting the negative effects of frost heave in 99.7% of installations.
Installs in minutes
Code compliant
Proven performance 25 year track record
Low environmental impact
Can be removed and reinstalled