P-1259
EDCO Aluminum Style B Elbow - 2" x 3"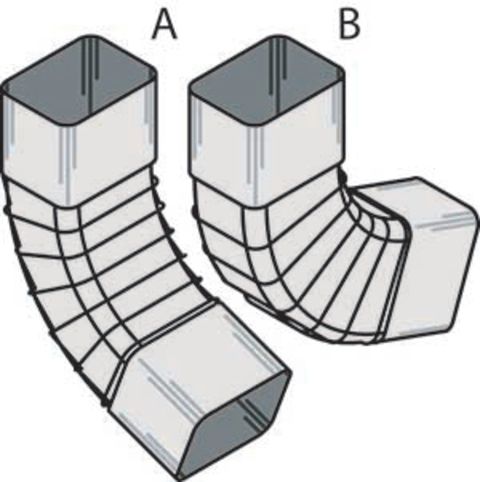 Complete the look of your project with EDCO Rainware Accessories, a complete rainware system of color-coordinated gutters, downspouts and accessories that will channel water away from your home or business. This Style B elbow fits 2" x 3" downspouts and is available in a variety of colors in EDCO's proprietray Entex finish.
The ENTEX finish comes with a 35-year fade warranty. ENTEX® Cool Chemistry® paint technology which won't chip, crack or peel, and can also reduce energy costs.
Metal siding, trim and accessories offer efficiency, durability, and the convenience of no maintenance when compared to other siding solutions.
Used at roofline to connects gutters to downspouts and at bottom of downspout to direct water drainage away from foundation
Style B elbow directs water left or right from the gutter outlet to the downspout
Utilizes the ENTEX® CoolChemistry® paint technology which won't chip,crack or peel
Virtually maintenance free: Consistent lookwith a 35-year fade warranty with the ENTEX finish
Industry's only true lifetime, non-prorated limited warranty that includesmaterial and labor