P-1177
EDCO Style D Roof Edge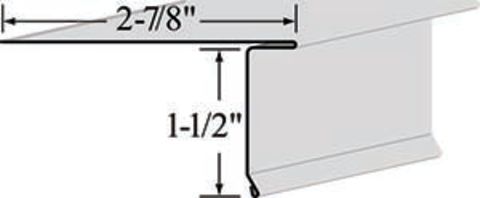 Complete the look of your siding project with EDCO soffit trim and accessories. This 28-gauge steel Style D Drip Edge is available in a range of colors and finishes.
The proprietary ENTEX finish comes with a 35-year fade warranty. ENTEX® Cool Chemistry® paint technology which won't chip, crack or peel, and can also reduce energy costs.
Metal siding, trim and accessories offer efficiency, durability, and the convenience of no maintenance when compared to other siding solutions. Steel siding products from EDCO provide a natural, elegant style that will last a lifetime.
28 Gauge steel roof edge
Choose Entex or PVC finish - no chipping, cracking or peeling either way!
Industry's only true lifetime, non-prorated limited warranty that includes material and labor
ENTEX finish has a 35-year fade warranty
Steel siding is non-combustible which will help reduce the possibility of fire