P-TPW1286
PVC Tapered Postwrap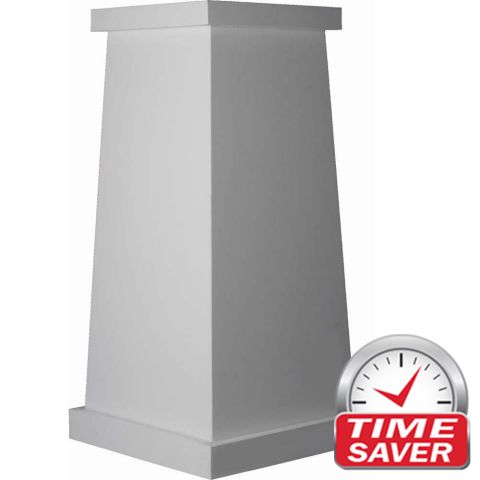 This Classic Series standard non-structural PVC tapered flat panel postwrap is made with 3/4 inch thick material and has a smooth finish. Square cap/base trim is standard and included with each postwrap.
Amerhart Fabrication uses only quality Free Foam Cellular PVC (Polyvinyl Chloride) products to create innovative decorative exteriors.
Note that postwraps are non-structural and do require additional support. One side is not assembled to accept the structural member.
Made with 3/4" thick material
Square top and base trim included
Insect, rot and mold resistant (virtually waterproof)
Ultra-Low Maintenance
Excellent UV protection built-in