P-FMLLF005-50
LedgerLok Ledger Flat Head Structural Wood Screw
Structural Screw
MPN: P-FMLLF005-50
P-FMLLF005-50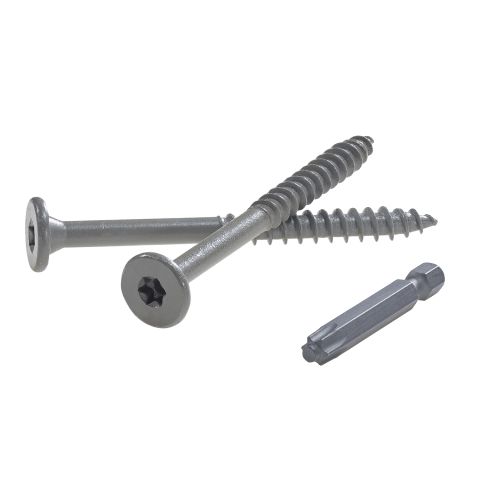 LedgerLOK Flat Head is a code-compliant structural wood screw engineered to fasten a deck ledger board to the rim joist of a house with no predrilling.
LedgerLOK replaces lag screws and through-bolts, has been coated with a proprietary three-step coating process that protects against corrosion (even in pressure treated wood) and is ACQ approved.
All LedgerLOKs are guaranteed not to rust or corrode for the life of the project. The fasteners have also been tested and approved for use in ACQ including contact treatment levels. LedgerLOKs are not recommended for saltwater applications.
LedgerLOK Flat Head is tested and supported by engineering data that conforms to the most current ICC standards. It is also approved for use in ACQ or treated lumber.
Built-in washer head
Installs flush to the ledger installation
Tested and approved for use in ACQ, including contact treatment levels