GRAF136135095517
Grass Vionaro Adapter Set, White, for 89 mm Height Drawer Side
Components & Accessories
MPN: GRAF136135095517
GRAF136135095517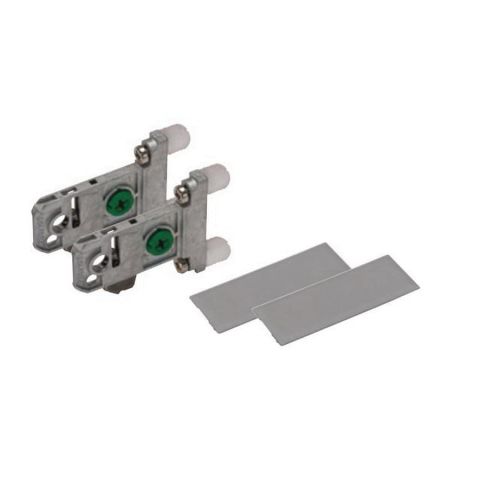 The slim line drawer system manufactured of top quality material combines with the Dynapro slide system. Functional technology meets perfect form. The perfectly designed drawer sides are formed from a single piece of high quality steel using cutting-edge laser technology.
Vionaro side heights are available in 89mm, 121mm, 185mm, and 249mm in White, Silver Grey and Graphite. Front panels for inset drawers are offered in 89mm and 185mm heights. For deep drawer organization, the Tavinea Optima is a simple and flexible system of dividers that can be cut to your drawer width and divider profiles that snap right in.
Vionaro is cleverly attached to the Dynapro undermount drawer systems so it offers everything the Dynapro has: high load capacity, synchronized movement, low pull-out force, and 4-dimensional adjustment. Previously the Dynapro was used with wood drawers but now it is a multi-functional drawer system that is ideal for modern cabinetry.
For a handle-free opening the Vionaro also works with Sensomatic, Grass' electro-mechanical opening system and Tipmatic push to open mechanisms. With a light touch anywhere on the drawer front, the drawer automatically opens. With GRASS' Soft-closing system, each drawer is pulled closed with a soft and gentle motion.
Adapter Set for 89 mm (3-1/2") height
White
Set includes 2 Front connectors with 10mm dowels and 2 Interior cover caps