HB41
4N1 Hard Base Roof Flashing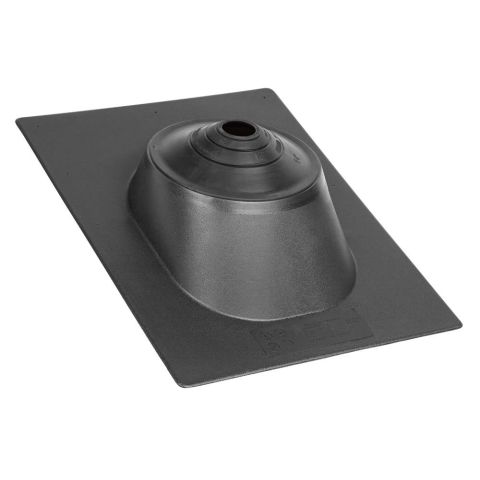 Hard base flashing is a one piece construction with a thermoplastic base.
This 4N1 flashing offers 4 sizes in 1 for on-the-job convenience – fits pipes 1.25'' to 4''.
It also features a large base and nailing flange for extra coverage in freeze-thaw climates, and a flexible PVC collar conforms to vent pipes to create a water-tight seal.
Fits pipes 1.25'' to 4''
Vent sizes of 1-1/2", 2", or 3"
Large base and nailing flange for extra coverage in freeze-thaw climates
20 per box
Backed by a life of the roof warranty